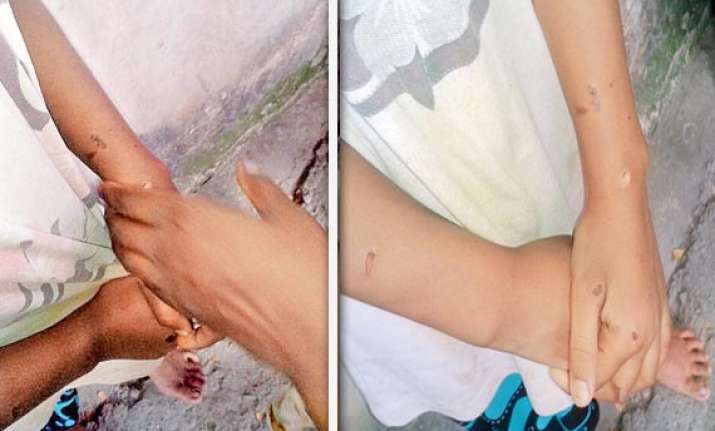 New Delhi: In a shocking incident, a 10-year-old girl was tortured on Wednesday by her stepfather and mother who not only branded her but also rubbed chilli powder on her wounds.
For 10-year-old Gita (name changed), her parents turned out to be her worst nightmare. They not only thrashed her but also branded her with hot iron from time to time and then her stepfather and mother rubbed chilli powder on her wounds. 
The girl's mother and stepfather have been accused of brutalizing the minor for years, The incident came to light after a neighbour informed an NGO about her ordeal. 
The NGO, Childline, volunteers grew suspicious when the parents refused to cooperate and told them that the girl wasn't at home.