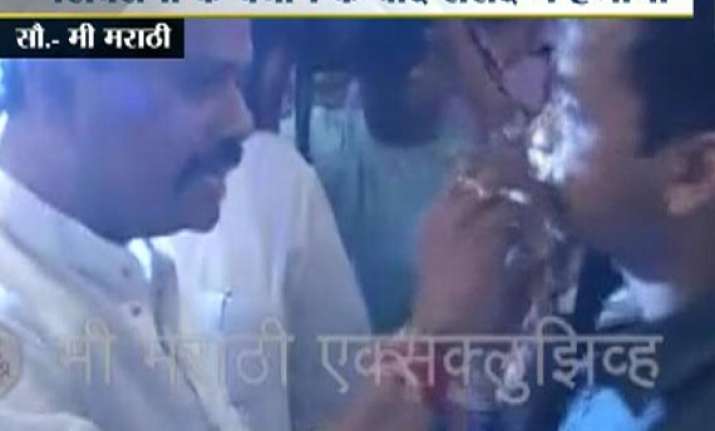 New Delhi: In a shocking case 11 Shiv Sena MPs allegedly abused and forced a Muslim catering supervisor at the Maharashtra Sadan to break his Ramzan fast and eat a chapati.
The Sena leaders have been accused of misbehaving with the staff for not serving them Maharashtrian food.
The Indian Railways Catering and Tourism Company or IRCTC has reportedly stopped catering for the state guest house in protest, alleging that their resident manager, Arshad, was forced to eat a chapatti.
Arshad has also reportedly complained to the resident commissioner in a letter that says the "guests" entered the kitchen, "caught me and put the chapati into my mouth."
He also said he was wearing a uniform with a name tag, so everyone knew his name.
"Even then they inserted chapati in my mouth which caused my fast to break on the eve of Ramzan. I was hurt with the thing they have done as religious sentiments are concerned," he reportedly said in the letter.
The Maharashtra Sadan has apologised to the employee even as the Shiv Sena has denied the incident.
Sena spokesperson Sanjay Raut, who was allegedly among the leaders present during the incident, has denied the allegation.
"These allegations are totally baseless," he said, responding to a front-page newspaper story.
"This is false news. Whoever gave the news has given false information. I request that religious sentiments not be played with and that strict action be taken against whoever did this. If it happened earlier, why is he complaining only now? All these are lies," Sena MP Arvind Sawant said.
The issue also hit Parliament with the Lok Sabha opening with an uproar on Wednesday.