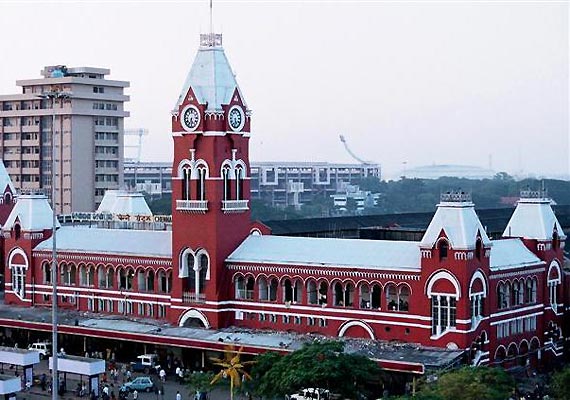 Chennai, Jul 4: Security has been stepped up at the Central railway station here in the wake of a hoax bomb call made to a Chennai-bound train on Tuesday, police said.
A five-layered security ring has been given to the busy railway station, from where trains are operated to various parts of the country, police added.
Accordingly, baggage of passengers are being scanned even as mobile scanning units besides sniffer dogs have been pressed into service, they said.
A total of 320 personnel are on duty in a particular shift, they said, adding security had been stepped up after the Chennai-bound Vaigai Express was detained at Tiruchirappalli for nearly two hours for checking by security personnel.
An anonymous caller had warned of a bomb in the train which turned out to be a hoax.