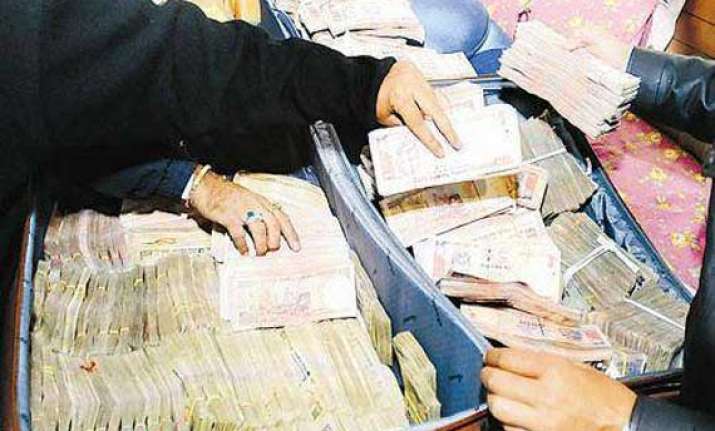 Hyderabad: Authorities in Andhra Pradesh seized Rs.152 crore unaccounted cash during the Lok Sabha and state assembly elections, which concluded with the second and final phase in Seemandhra Wednesday.
Chief electoral officer (CEO) Bhanwarlal said out of Rs.283 crore seized in the entire country, Andhra Pradesh alone accounted for Rs.152 crore.
He said even on the polling day, large amounts of unaccounted cash were seized from different parts of Seemandhra. In Vijayawada, police seized Rs.3.74 crore.
More than 5.5 lakh litres of liquor was also seized by the authorities across the state since the poll schedule was announced early March.
Political parties and candidates used cash, liquor and other gift items to bribe the voters. Seemandhra accounted for most number of cases.
The Election Commission of India has also voiced concern over the money and liquor flow in the state.