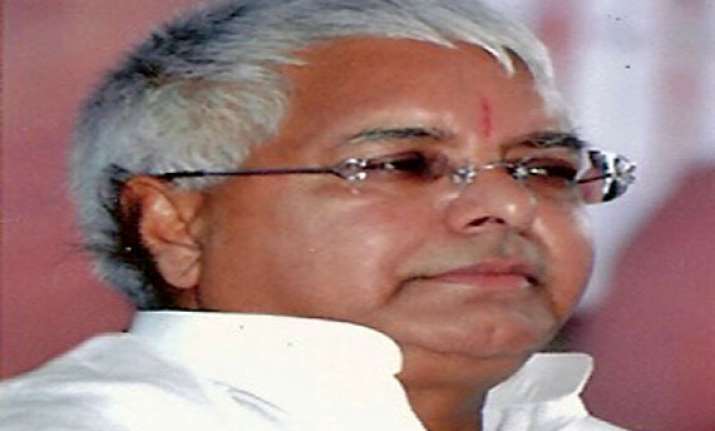 Patna: Bihar's ruling Janata Dal-United appears set to align with arch rival Rashtriya Janata Dal of Lalu Prasad after Nitish Kumar resigned as chief minister.
JD-U general secretary K.C. Tyagi Sunday said the RJD of Lalu Prasad will join the government in Bihar. "RJD will join the government after JD-U elects its new leader," Tyagi told media persons here.
"I had talked several times with RJD chief Lalu Prasad in this connection in the last 24 hours," he said.
Tyagi also made it clear that Lalu was opposed to Nitish Kumar continuing as chief minister.
According to JD-U leaders, party president Sharad Yadav also talked with Lalu Prasad thrice since Saturday night for a realignment of the old Janata Dal parivar in Bihar after both the JD-U and RJD were massacred in the recently concluded Lok Sabha elections.
In fact, it was Sharad Yadav who first hinted at a re-alignment of forces with the RJD soon after Nitish Kumar quit his post Saturday.