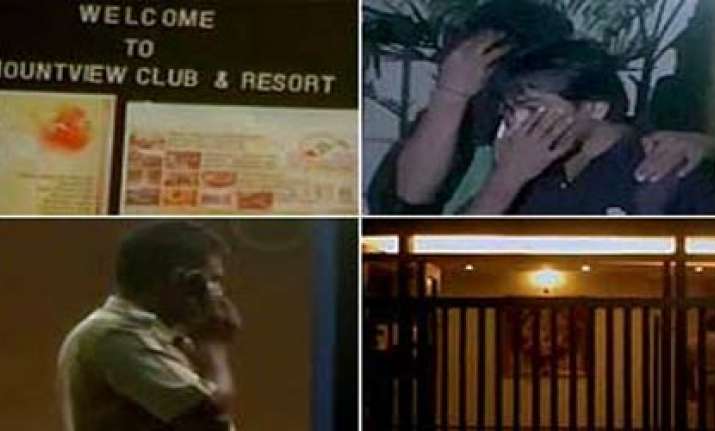 Alibag (Mah), Jul 1: Aparajit Anil Mittal, the COO of Hotel Mount View at Khalapur, off the Mumbai-Pune Expressway in Raigad district was arrested in connection with the rave party busted by the police late on Sunday night. Mittal (23) was arrested last night from suburban Andheri in Mumbai and he will be produced at the Khalapur JMFC court later in the day, police said here today.

Earlier, five persons, including inspector Anil Jadhav of Mumbai's Anti Narcotics Cell, were arrested in connection with the rave party where drugs were provided to the youths for consumption, Raigad police said.

Hours after his arrest on June 27, Jadhav was suspended by the Maharashtra government pending an inquiry. Besides Jadhav, four others arrested were identified as Jadhav's aide Sunil Ghule, party organisers Snehjit Sajalkar, Kushankumar Sujankumar, hotel manager Rahul Khanna while one more person Vickey Shah is still absconding.
The five accused, who were booked under relevant sections of the Narcotic Drugs and Psychotropic Substances Act were remanded in police custody till July 2.

Police had raided the rave party organised in the Khalapur hotel on Sunday night and seized contrabands like ganja, charas, cocaine besides articles used for consuming drugs and Rs 3.08 lakh in cash.Around 300 youths including more than 60 girls from well-off families had attended the party. However, all the youths were let off after medical examination. PTI