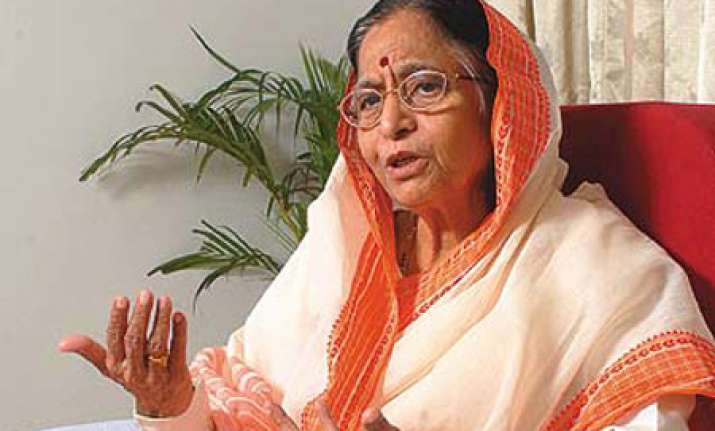 Jaipur, Feb 10 (PTI) Rajasthan minister Ameen Khan,whose remarks on President Pratibha Patil triggered a controversy, today submitted his resignation to Chief Minister Ashok Gehlot."Ameen Khan has quit his post and his resignation has been forwarded to Governor Shivraj Patil for acceptance," Gehlot told reporters in New Delhi.Gehlot said the dignity of the post of the President should be respected by everyone.
Sources said Gehlot had asked Khan, the Minister of State for Rural Development and Panchayati Raj, to put in his papers in the wake of the personal remarks made by him against the President, which he has since denied.Union Surface Transport Minister C P Joshi, who is also Rajasthan PCC chief, spoke in a similar vein.
Khan had created a furore by his remarks that Patil was "rewarded" with the post of President for her loyalty to the Gandhi family.Gehlot had discussed the issue with Congress President Sonia Gandhi's Political Secretary Ahmed Patel and Union Minister Mukul Wasnik in-charge of party affairs in Rajasthan.
The Chief Minister is also understood to have talked to the President and expressed regrets over the remarks made by Khan.Addressing Congress workers in Pali district on Tuesday, Khan had reportedly said that Patil did not ask for any position but was made the President due to her loyalty to the Gandhi family and cited instances of her association with Indira Gandhi.
A section of the local media quoted Khan as having told the party workers that Patil was so dedicated that "she used to make tea and cook food at Indira Gandhi's residence"and due to her honesty, devotion and loyalty, she is now the President.
Khan, however, denied having said so.Khan told reporters at his residence in Jaipur that he did not intend to insult the President and just gave an example of loyalty.
"I just gave an example of loyalty and did not intend to make any comment on the President. I said that she was a committed and simple worker," he said. PTI