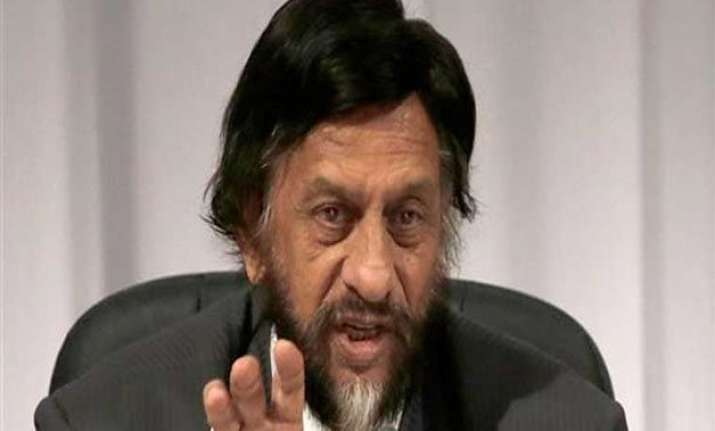 New Delhi: TERI Director-General R K Pachauri, who is facing sexual harassment allegations from a woman employee, today moved a city court seeking permission to travel abroad to attend a global water summit in Greece from April 26 to 29.
Additional Sessions Judge Sudesh Kumar adjourned the case for hearing on April 20 as the concerned judge, who is hearing the matter, was on leave today.
In his plea, Pachauri said he has to participate in the summit as he has given the confirmation for it and if he is unable to attend it, there will be irreparable loss to his reputation.
Pachauri has proceeded on leave from The Energy Research Institute (TERI) after sexual harassment charges were levelled against him by a woman employee.
He has also stepped down from United Nation's Inter- governmental Panel on Climate Change (IPCC) and Prime Minister's Council on Climate Change.
On March 21, Pachauri was granted anticipatory bail by the court which rejected the request of police for his custody.
The court had granted him anticipatory bail by imposing several conditions on him including that he will join the probe as and when called, he will not enter TERI office premises and not intimidate or threaten the complainant and the witnesses of the case.
Delhi Police had sought recall of the court's earlier order granting interim protection from arrest to Pachauri, alleging that he was misusing the liberty granted to him and influencing the witnesses. The contentions of the police were rejected by the court.
On February 13, an FIR was registered against Pachauri for on charges of sexual harassment under IPC sections 354, 354(a), 354(d) (molestation) and 506 (criminal intimidation).
Pachauri had moved the trial court for relief following  the direction of the Delhi High Court, which had on February 19 given him interim protection from arrest till February 23.