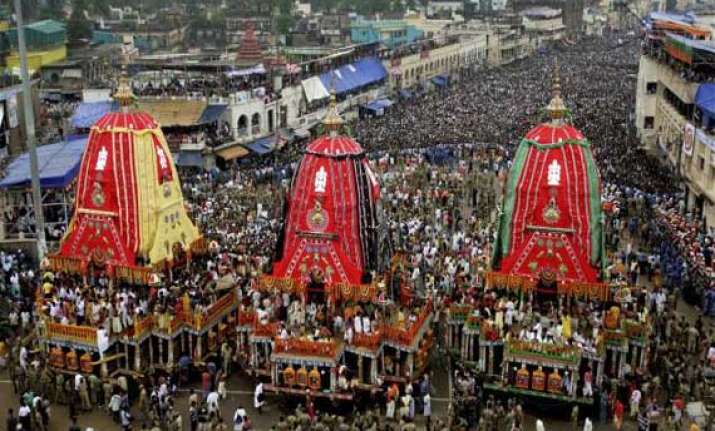 Cuttack: Orissa High Court today refused to intervene on a PIL seeking ban on issuance of cordon passes during the Lord Jagannath's annual Ratha Yatra in Puri scheduled on Sunday.
Premananda Mohanty, an advocate from Puri, had filed a petition urging the High Court to ban the issuance of cordon passes as no devotee will be allowed to mount the chariots.    
Mohanty in his petition had stated that a lot of devotees were approaching Sri Jagannath Temple Administration (SJTA) for cordon passes.    
These passes are issued to people who are on duty around the chariots cordoned off by police.    
A division bench comprising Justice P K Mohanty and Justice B Mohanty observed that since few days were left for the festival, it would not be prudent to intervene now.    
However, the High Court issued notices to the state government and the SJTA to file their counter affidavit within two weeks and posted the matter to be adjudicated after that.