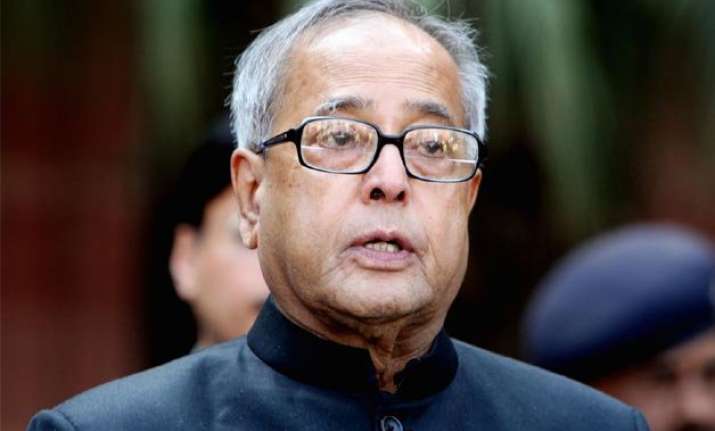 New Delhi:  Educational institutes are sometimes complacent and if they come out of this mindset then they can achieve wonders, President Pranab Mukherjee said here today.
"Our institutions are sometimes complacent and presume that the world is aware of what they are doing. If they come out of this mindset, they can achieve wonders. It is important to let the world know what their achievements are," he said.
Mukherjee also expressed happiness over Indian Institute of Science (IISc), Bengaluru attaining the fifth position in the 'QS BRICS Universities Ranking 2015' and 31 Indian institutions figuring in the top 200 of the ranking.
The President was speaking after receiving a detailed analysis of India's performance in the QS BRICS Universities rankings today from Mohandas Pai, Chairman of the Indian Centre for Academic Rankings and Excellence (ICARE) at Rashtrapati Bhavan.
The ICARE has been helping Indian institutions of higher learning better understand global ranking parameters and encouraging their pro-active participation in the global ranking process.
Pai informed the President that IISc not only ranks number five across universities in all BRICS nations but is also ranked number one among BRICS countries in the parameter pertaining to research papers per faculty.
He said 31 Indian institutions have figured in top 200 in the 2015 QS BRICS Ranking, a rise from 20 in 2014. In the top 400, India has 94 institutions.