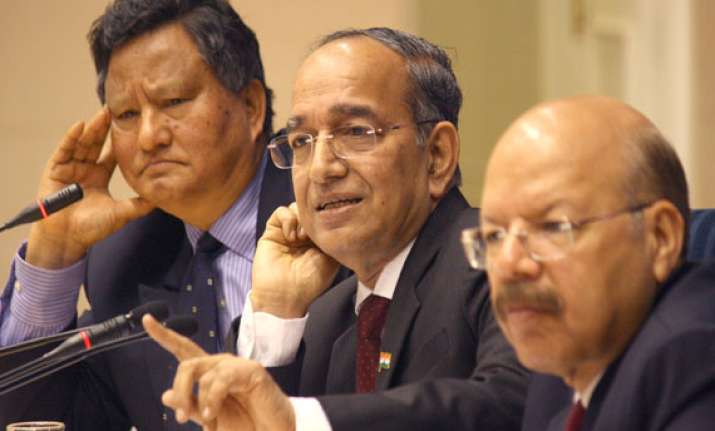 New Delhi: President Pranab Mukherjee today congratulated the Election Commission on the successful conduct of the general elections and asked the poll body to document it.
Chief Election Commissioner V S Sampath, accompanied by Election Commissioners H S Brahma and Nasim Zaidi, met the President and handed to him a list of the newly-elected members of the 16th Lok Sabha to enable him to set in motion the process of government formation.  
"It is amazing to learn that the mammoth exercise conducted by the Election Commission involving 83 crore voters, nine lakh polling stations including in deserts and hill areas, to even cater to a single voter in a polling station," he said.
The President was reminiscent of the first elections conducted in 1952 under CEC Sukumar Sen and said that the poll body has improved upon the conduct of polls in each election thereafter.
Mukherjee complimented the seven million staff who conducted the polls and the 55 crore voters who turned out to exercise their franchise.