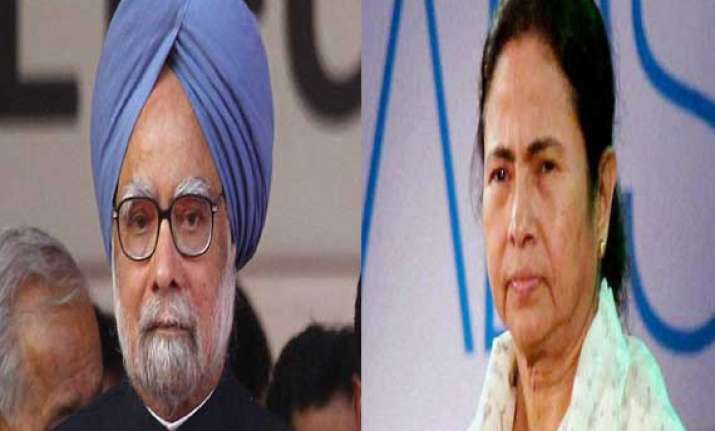 Kolkata: Prime Minister Manmohan Singh and Mamata Banerjee will share the dais at a function here tomorrow, three days after the West Bengal chief minister called for a change in Delhi in the coming Lok Sabha elections.
The two leaders will be present at the bicentenary celebrations of the Indian Museum where the Prime Minister is the chief guest.
Union Minister Kapil Sibal, Union Culture Minister Chandresh Kumari Katoch, West Bengal governor M K Narayanan (rpt) M K Narayanan and Planning Commission deputy chairman Montek Singh Ahluwalia would also attend the function.  Singh, who arrived here this evening was received by the governor and state co-operation minister Rachpal Singh at the airport.
WBPCC leader Manas Bhuniya said that a party delegation was likely to meet the Prime Minister tomorrow morning.  He said that Prime Minister has been informed about the hunger-strike launched by party MP Deepa Dasmunshi here since yesterday to demand an AIIMS-like hospital in Raiganj, her constituency.