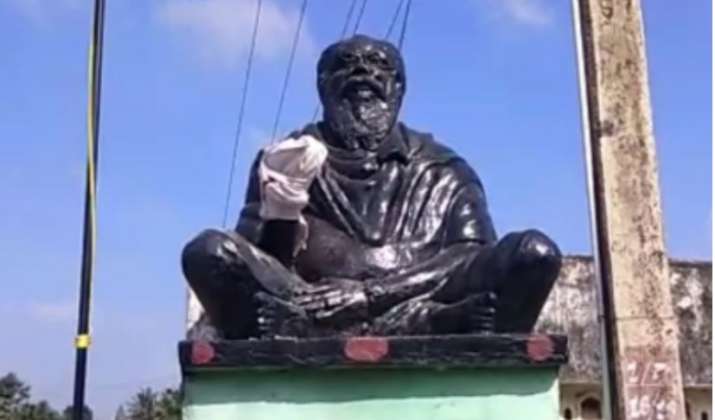 The statue of Erode Venkatappa Ramasamy, commonly known as Periyar was found vandalised on Friday in Tamil Nadu. The Police is on the lookout for those who vandalised Periyar's statue near Chengalpattu in Tamil Nadu.
Periyar, who launched the self-respect movement in the state, was a staunch atheist and had founded the Dravidar Kazhagam, the parent organisation of the DMK.
This comes days after actor-politician Rajinikanth's remarks about Periyar. The actor, in his address at the 50th anniversary-cum-readers' connect event of Tamil magazine 'Thuglak' on January 14, had said, "In 1971, at Salem, Periyar took out a rally in which undressed images of Lord Sri Ramachandramoorthy and Sita -with a garland of sandal-featured and no news outlet published it."
Rajinikanth later refused to apologise for his remarks on Periyar. He said, "I did not make up what I said, there are even published stories in media on it, I can show them. I will not apologize."  The complaint filed by Dravidar Viduthalai Kazhagam, a splinter group of the Dravidar Kazhagam, alleged that Rajinikanth spread misinformation about Periyar with the intent to malign his reputation. Some parties, including Dravidar Viduthulai Kazhagam, had already protested against Rajinikanth's statement.