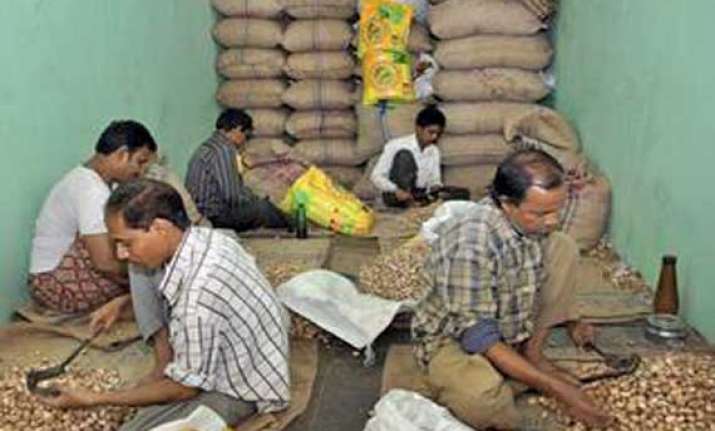 Naxalbari (North Bengal): The place from where Maoists began their movement in 1967 by setting up a parallel administration is today a beehive of betelnut farmers.
Ketugabur village under Naxalbari of Darjeeling district with a population of over 1000 people is now engaged in betelnut cultivation and processing.
Most of the villagers were dependent on agriculture which was not enough to them to sustain their livelihood but now they have opted for betelnut cultivation.
The village Ketugabur is now surrounded by more than 10,000 to 15,000  betel nut trees. Each family now owns about  40 to 50 betel nut trees producing 500 kgs to 700 kgs of nuts within a short period of time.
The raw nuts are generally sold at the rate of 8 to 12 rupees per kg which generates 5000 to 7000 rupees yearly for each family.
Besides the village has its own nut processing unit as villagers are also engaged in it and remain employed round the year.
The processed betel nuts are  supplied to Kolkata, Dhupguri, Mainaguri, Falakata areas where these are sold at good price. 
As the business seems lucrative day by day  more land is being cultivated for  betel nut trees.
Bishnu Mallick, processing unit worker said, "earlier we did not have any work to do but now we are earning.  We are now able to educate our children and running our family well enough than before. "
Sankha Dev Mallick, owner of the betelnut processing unit said, earlier we used to sell our betel nuts in the open market, but now we are processing them here itself.