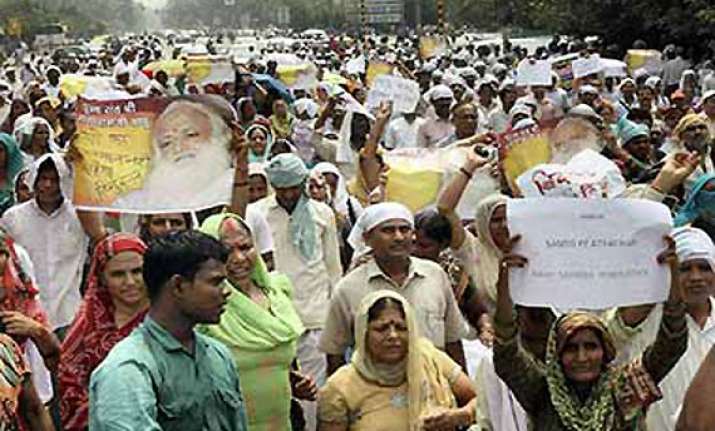 Ahmedabad: Parents and relatives of two minor boys, who were found dead under mysterious circumstances near Asaram Bapu's ashram in 2008, were today detained for protesting alleged police inaction against the controversial godman without permission.
"Twenty-five people were detained today after they staged a protest near Income-Tax Circle despite not having permission for the same. They were released after two hours," Naranpura Police Inspector H K Rana said.  
However, the protesters, including parents of other children who also allegedly went missing from the ashram, today claimed that they were demonstrating non-violently.  
"The police action has shown once again that the BJP-led Gujarat government wants to shield Asaram Bapu and his son," Jignesh Mevani, who led the protest, said.