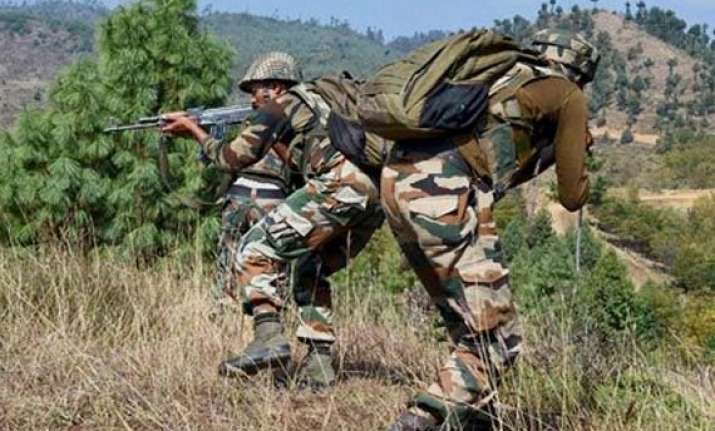 Srinagar: Pakistan rangers yet again violated ceasefire at the Border Security Force (BSF) post ahead of Prime Minister's Narendra Modi's visit in Srinagar.
The Pakistani soldiers used small arms to fire in Ramgarh area of Jammu and Kashmir.
According to the BSF, there has been no damage in the ceasefire.
Today Prime Minister Narendra Modi is scheduled to visit the Kashmir valley. Modi is currently on his way to the Siachen glacier, the world's highest battlefield, to spend some time with the soldiers. He will also go to Srinagar, which is still recovering from the floods last month, the worst the state has seen in 100 years.
There have been a series of ceasefire incidents at the border, and the Indian forces have decided to skip the traditional exchange of Diwali sweets with Pakistani guards at the Attari border.
The exchange of sweets at the border during festivals is an age-old tradition but the continuous ceasefire violations by Pakistan have soured the relationship. On Eid, the guards on both sides of the border kept their distance. The gates had been kept closed.
On Wednesday, Pakistan Rangers violated the ceasefire on the International Border in Jammu and Kashmir. Firing started in the Ramgarh area of Samba district around 9.40 am. It stopped soon, but then fresh firing began at Arnia, in Jammu's RS Pura sector.
India has taken a strong stand against the ceasefire violations by Pakistan and the forces have been retaliating regularly. Altogether, around 20 people have died on both sides of the border.