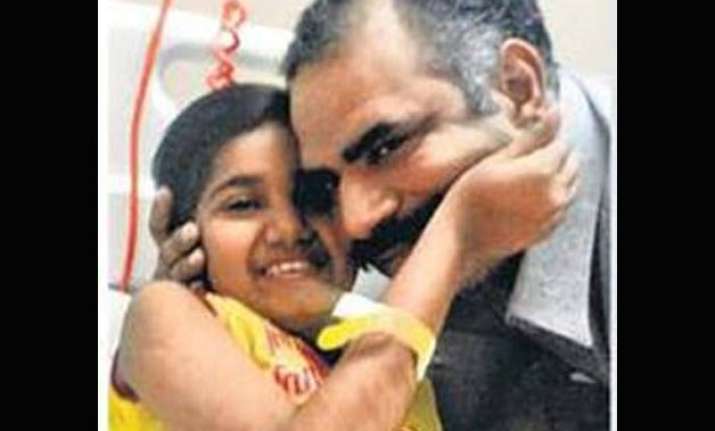 New Delhi: Pakistan and India have always found reasons to target each other. Be it 26/11 Mumbai attacks, infiltration in Kashmir or cross border firing, the two sides are always indulged in blame game.
Amid all this, there are a few who win respect of the people across border by helping them without taking into consideration their religion or the country of their origin.
Hamid Imran, a grieving father from Pakistan's Chakwal who lost his daughter recently, wrote on his Facebook, "I love India, Great India." And the reason behind his love for India is Sardar Rattan Deep Singh Kohli.
In March this year, when Imran learned that his13-year-old daughter Abiha had to get a liver transplant again after the first one failed, the distressed father appealed for help on a private Pakistani TV channel.
As Dawn reported, daughter of a property tycoon agreed to finance the operation and the father left for India where he got an appointment at the Apollo Hospitals, New Delhi.
Imran did not know anyone in Delhi but the family of Rattan Deep Singh Kohli, who was uprooted by partition from Chakwal extended his help to Imran. Kohli visits Chakwal regularly as he has a deep affection for his native soil.
When Imran, his wife along with Abiha and a donor, Manzoor Hussain, reached Kohli's home, he and his wife Paramjit Kaur warmly greeted them.
After Abiha was operated on March 16, Kohli updated his Facebook status, "All procedures during the surgery and recovery till now have been satisfactory according to the doctors. It was a 20-hour-long surgery. Still 10-14 more days are required for full recovery."
But a few days later, Abiha's health started deteriorating. The doctors at Apollo Hospital tried their best to save her life but she died on May 7. Hearing the news, her grandfather also passed away from a heart attack.
"During our stay of over three months, we never felt for a moment that we were in some foreign country rather the exceptional love, affection and care showered by Kohli Sahib and his family made us felt that we were at some hospital in Chakwal," Dawn quoted Imran.
"Kohli Sahib, their wife Paramjit Kaur and their younger son Gurjap Singh Kohli used to visit us thrice a day. Ms Paramjit would cook special foods for us. We did not face any problem in Delhi," Imran added.
Imran said when he reached the Wagah border along with his daughter's body, the Indian officials treated them with love and care. "When our ambulance stopped at the border, a soldier rushed to the vehicle and put a piece of green cloth on it so that the body could be saved from the scorching heat," he says.
But Imran felt pain when he came across the officials of his own country. "We were stopped at the border for three hours. They asked me for the photocopies of Abiha's passports which I did not have."
He added: "Neither can I forget the love which I recieved in India nor the pain caused by the sudden death of my daughter."