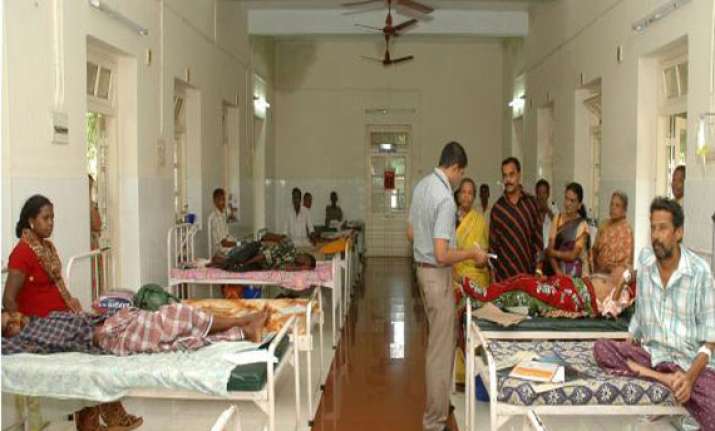 New Delhi, Jun 25: Over 40 people fell ill today after consuming drinking water supplied by Delhi Jal Board in a South Delhi locality.
Education Minister Kiran Walia, after visiting the NCERT colony in Adhchini area, asked NCERT director to bear medical expenses of all affected persons admitted in a number of private hospitals.
She also issued direction for supply of mineral water in the colony.
BJP has alleged that two persons have died due to water contamination but there was no confirmation from either government authorities or police.
Chief Minister Sheila Dikshit, who is also chairperson of Delhi Jal Board, assure people that water being supplied by the agency was "safe" and "totally fit" for drinking as it meets standards set by the World Health Organization and Bureau of Indian Standard.
She suggested that contamination may have taken place due to the internal water distribution system maintained by the NCERT.
"The issue of so called contamination of water should not be politicised as the DJB has been ensuring quality and purity of drinking water at different levels," Dikshit, who is also chairperson of DJB, said.
She said DJB has been providing bulk supply of drinking water to the colony and the agency was not responsible for internal supply network.
"The water supplied by the DJB is being stored in an underground reservoir. The internal supply in this colony is not the responsibility of DJB," she said.
A DJB official said the contamination may have taken place because of "problem" the internal water distribution system.