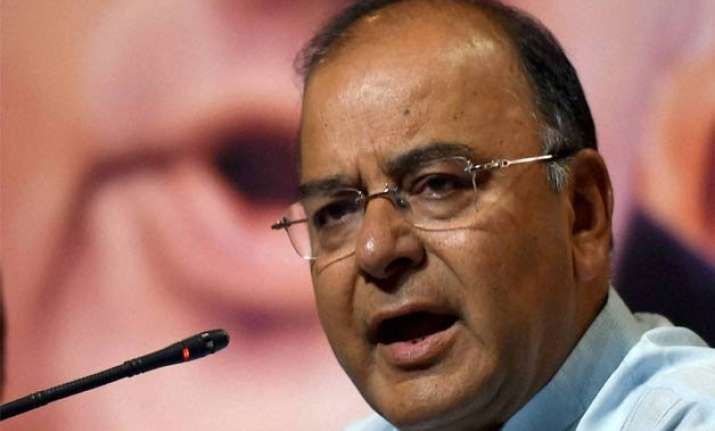 New Delhi: Modi government's decision to impose tax at the time of withdrawal on 60 per cent of the contributions made after April 1, 2016, to provident fund and other schemes,has evoked strong opposition from employees' representatives on the Board of the Employees' Provident Fund Organisation (EPFO).
The employees' representatives on the EPFO Board have threatened to start a nationwide agitation if the proposal is not rolled back.
How can the government justify its decision to tax the accumulated EPF money when the employees have already paid tax on their income? This proposal will have to be taken back and we will send immediate representation on this to the Finance Minister. If they don't roll it back, we will hold a nationwide strike,"  President, INTUC, and member of the Central Board of Trustees, EPFO G Sanjeeva Reddy told Indian Express.
Reacting on the proposal Congress spokesperson Randeep Surjewala also said It's a cruel joke on the common man by Modi government as people withdraw PF out of necessity.
Delhi Cheif Minister Arvind Kejriwal also slammed government's move saying that Modi governemnt is waiving loans of corporates and taxing the aam aadmi.
"Spoke to many people. They are v angry. EPF/PPF withdrawals by aam admi taxed, loans of rich waived, black money holders get amnesty." Delhi CM said in a tweet.
Even the Bharatiya Mazdoor Sangh has expressed its opposition to the government's proposal.
Bharatiya Mazdoor Sangh general secretary Baijnath Shah said, "If governet doesnot roll back this proposal, we will launch a nationwide agitation."
At present, social security schemes run by retirement fund body EPFO are tax free EEE scheme. That means deposits, accrual of interest and withdrawals are tax free under the scheme.
As apprehensions grew over the proposal, Minsiter of Finance (MoS) Jayant Sinha said, we have noted concerns about changes in tax treatment for EPF/PPF/NPS.In any case, please recognize that we are only talking about prospective changes. Existing savings are not impacted in any way.