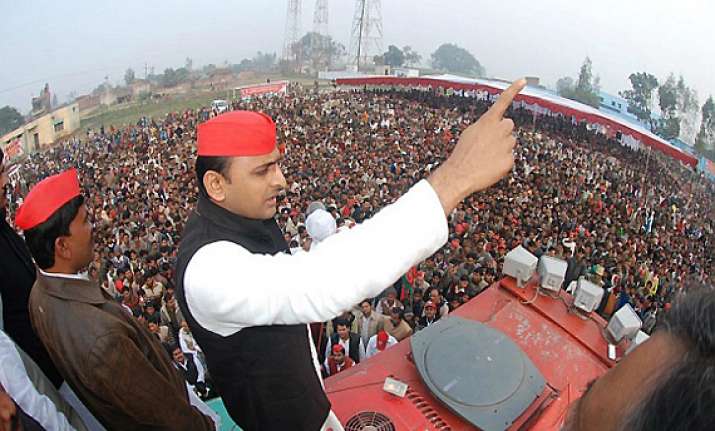 Lucknow, Feb 8: Samajwadi Party today came down heavily on reported statement of Congress General Secretary Digvijay Singh on imposition of President's rule in Uttar Pradesh and termed it as an insult of the democratic practice.  

"While elections are underway, statement apprehending President's rule in the state is undermining power of people in democracy and its insult...Congress, it seems has lost faith of people and is making such statements to gain cheap popularity only," SP Spokesman Rajendra Chowdhury told reporters here.

Taking pot-shots at Congress leader Rahul Gandhi, Chowdhury said that in his meetings only hundreds of people gather but party leader Akhilesh Yadav's presence generates crowd of thousands, who are supporting him whole heartedly.

Claiming that Congress was ruling at the Centre due to SP, Chowdhury said that had his party supremo Mulayam Singh Yadav not stopped communal forces in UP, they would have ruled the country now.

"SP is supporting UPA to prevent communal forces only and Congress is strengthening communal forces in the state with its actions and statements", he said.