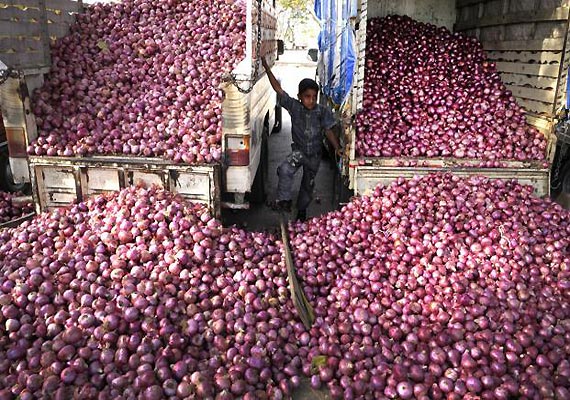 Nashik (Maharashtra): Prices of good grade onions have shot up to Rs 1800 a quintal due to unseasonal rains which has spoiled much of the onion crops.
Wet and poor grade onions are being sold in the wholesale market in Lasalgaon at Rs 200-800 a quintal.
Traders here say, prices of onions in Delhi could easily touch Rs 35 a kg if the current trends continue.
Normally, onions are kept in stock in the wholesale market here from April onwards till the arrival of fresh onions in October. But the stocks now have reduced to 30 pc of the normal.
Traders say, prices of onions will touch the sky when the monsoon sets in.
The Centre has lifted ban on export of onions leading to a push to wholesale prices here.
Most of the better graded onions are being exported to Singapore and the Gulf.
Traders say, the new government at the Centre will have to face an onion crisis as soon as it takes over in May.
Media reports said nearly 14 lakh quintals of onion worth Rs 98 crore have been spoiled due to rains and hailstorm that lashed Yeola tehsil of Nashik district in March. These onions have no takers.
Rains and hailstorm have damaged most of the standing onion crops in the region.