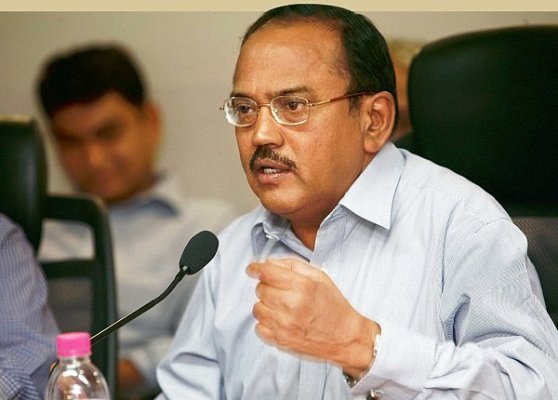 Kolkata: National Security Advisor (NSA) Ajit Doval is scheduled to visit West Bengal today where he will also meet Chief Minister Mamata Banerjee and senior state officials at the state secretariat building here.
Doval is visiting the state exactly two days after National Investigation Agency (NIA) Director General Sharad Kumar visited the Burdwan blast site.
Doval will later travel to Burdwan and go to the village where the blast took place on October 2. He will assess the progress of the probe.
The NIA had on Friday said that the arrested persons and their associates were members of terror group Jamaat-ul-Mujahideen Bangladesh, who were making IEDs to be transported to the neighbouring country for possible terror attacks.
The visit by the NIA DG and the scheduled trip of Doval come ahead of the Centre's decision to send a report to Bangladesh following a request from that country in this regard.
Three persons, including two women - one of them the widow of a suspected terrorist who died in the blast - were arrested and interrogated by the NIA.