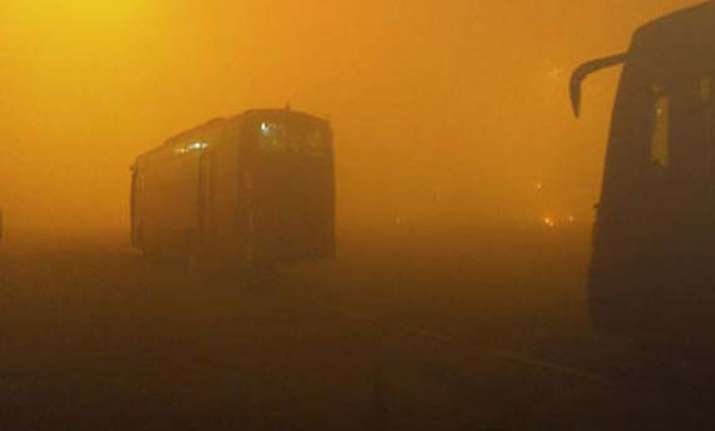 New Delhi, Nov 14: India TV reporters went to different locations of the national capital on Diwali night to check the level of pollution due to Diwali crackers that went throughout the night. Till 9 am on Wednesday morning, large parts of the capital was enveloped in a huge smog.
Even India Gate, Rashtrapati Bhavan, Akshardham Temple and other major landmarks were not visible from a distance of 50 metres due to a thick envelope of smoke emanating from firecrackers.  
India TV reporters found the prestigious AIIMS hospital enveloped in a cloud of smoke on Diwali night with a large number of patients undergoing treatment inside.
Paharganj, Connaught Place, Gol Dakkhana, Raj Path, Mayur Vihar were also enveloped in thick smoke due to constant use of firecrackers.