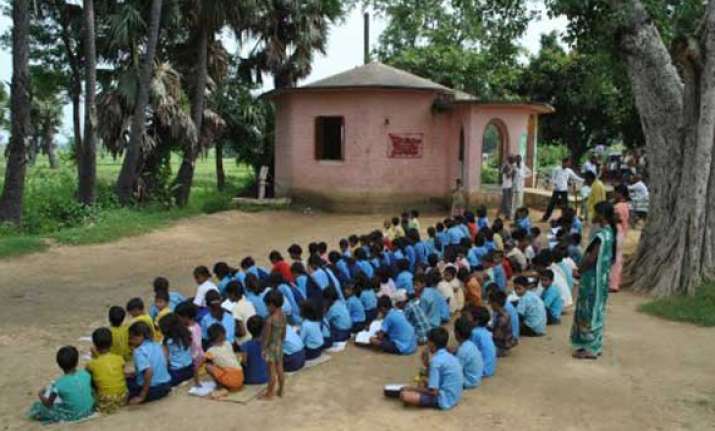 New Delhi: The National Human Rights Commission has taken suo motu cognizance of a media report that there are acute shortage of middle-level schools in Bihar and the children have to walk miles even for primary education.  
Quoting a Government survey, it says that there are still 896 inhabited locations wherein elementary education is not available within one kilometer.  2974 inhabited locations do not have middle schools within three kilometers.  
There are still 2100 locations which are deprived of education facilities even after more than 65 years of independence.
The Commission has observed that the contents of press report, if true, raise a serious issue of violation of right to education of children.  It has issued a notice to the Government of Bihar, through its Chief Secretary, calling for a report within four weeks about the steps taken by the State Administration to fulfill the shortage of schools in the State.  
He has also been asked to inform about the timeframe in which the entitlements as per the Right to Education Act will be fulfilled.  The Commission has also sought status of availability of Primary School Teachers in the State.