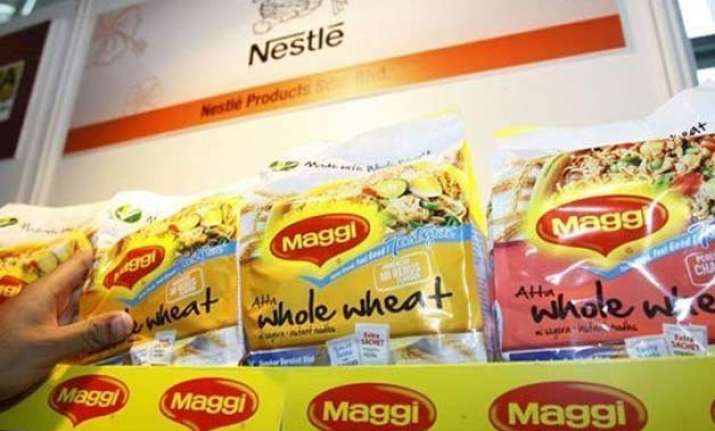 The Food Safety Standards Authority of India (FSSAI) today alleged in the Bombay High Court that Nestle India had violated laws in the country by producing Maggi with lead content more than permissible limits.
"The company had acted in an untrustworthy manner...they had the capacity to produce a safe product but had not done so," Mahmood Pracha, Counsel for FSSAI's CEO  argued before a bench of Justices V M Kanade and B P Colabawalla.
The court was hearing a petition filed by Nestle India against FSSAI's June 5 order banning nine variants of Maggi and Maharashtra government's order prohibiting their sale.
Even in foreign countries where Maggi was found to be of sub-standard quality, the product had been banned, said Pracha who cited an instance of the Philippines where it was withdrawn.
The lawyer clarified that Indian government had not banned Maggi but asked the company to stop production and sale of the product as it contained lead above permissible levels.
After FSSAI issued a notice to Nestle, the company could have given a reply within a day but it chose not to do so, he said.
The notice had been issued to the company, keeping in mind the health hazards Maggie could have caused to the people due to alleged high lead presence in the product, he said.
Senior counsel Darius Khambata, who represents Food and Drugs Administration of Maharashtra government, said he would argue on July 27, justifying the state's action against Maggie for containing lead more than the permissible limits.
The hearing was adjourned until then by the bench.
Nestle has argued that a certain batch of Maggi may have contained lead beyond permissible limit but the decision to impose a blanket ban was "unfair and illegal."
The company has claimed that it had tested the product in 2,700 laboratories in India and also abroad and the tests indicated that the lead content was less than the permissible limit of 0.5 per cent.