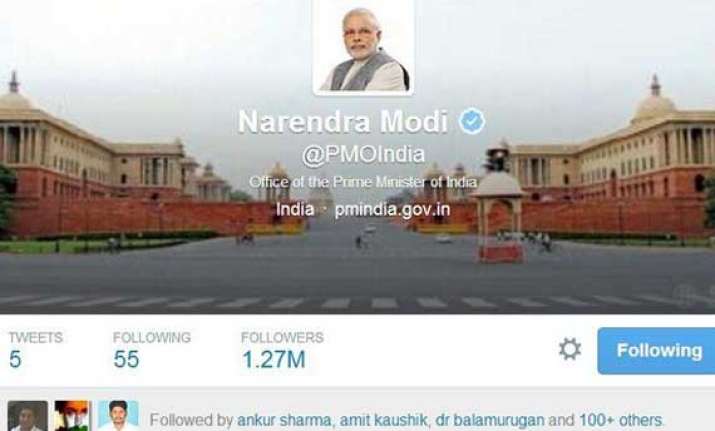 New Delhi: The Prime Minister's Office under Narendra Modi today took control of Twitter handle @PMOIndia that was relinquished by the previous dispensation under Manmohan Singh last week and had led to a controversy with BJP terming it "disgraceful and illegal".
The first tweet from the PMO was about the Prime Minister Modi offering tributes to Mahatma Gandhi with the photograph showing him paying homage to the Father of the Nation.
The next tweet invited its 1.27 million followers to the revamped official webside of the PMO.
The twitter handle @PMOIndiaArchive, which was created by the previous PMO and to which all previous PMO tweets were shifted, could not be traced today.
"Sorry, that page does not exist!," was the message shown by Twiiter when the handle was searched.
However, a tweet from @PMOIndia said all tweets posted by the Singh's office have been archived at the PMO website.