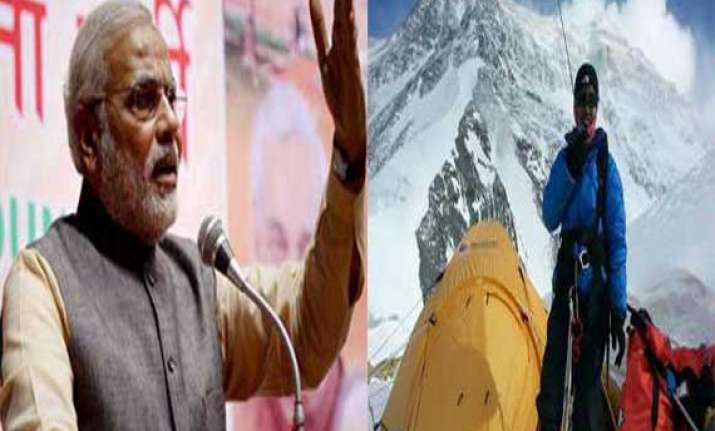 New Delhi:
Prime Minister designate Narendra Modi Sunday congratulated 13-year-old Malavath Purna who became the youngest girl to scale Mount Everest.
"Was very happy to read this. Congrats to our youngsters. They make us truly proud," Modi said in a tweet, while sharing a news article on it.
Purna, from Andhra Pradesh, successfully climbed the peak early Sunday.