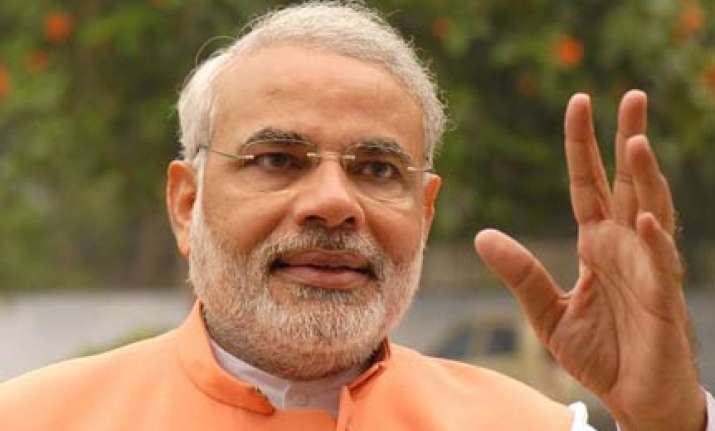 Gandhinagar, Nov 24: Gujarat Chief Minister Narendra Modi today congratulated the people of Bihar for reposing faith in politics of development and re-electing the ruling BJP-JD(U) alliance with a massive mandate in the Assembly polls.
"The victory (of the alliance) vindicates the common man's faith in the politics of development. I congratulate people of Bihar on the occasion of unprecedented victory of JD(U)-BJP in the just-concluded Assembly elections," he said.
The BJP leader congratulated Bihar Chief Minister
Nitish Kumar
and his deputy Sushil Modi over the victory.
"People have given a clear message - that in a democracy elections could be won on development agenda. People's interest in the politics of development is increasing in the country."
BJP had not invited the frontline Hindutva leader to campaign in Bihar apparently due to opposition from its partner JD(U).
During a visit of Modi to Bihar in June this year, advertisements by Gujarat Chief Minister's supporters on flood relief had strained the relationship between the allies.
Nitish had openly criticised Modi over the advertisements and returned the Rs 5-crore aid given by Gujarat Government for the Kosi flood victims. PTI