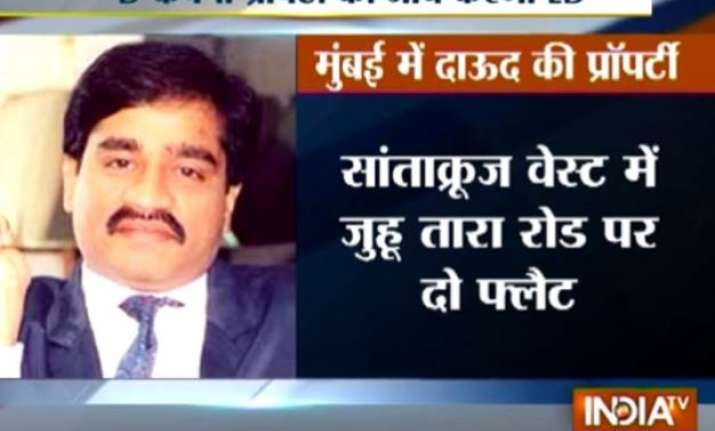 New Delhi: In a bid to tighten grip over underworld don Dawood Ibrahim, Narendra Modi government has issued directions to Enforcement Directorate to investigate the properties of the gangster and his associates.
According to the sources, Dawood Ibrahim has numerous properties in Mumbai worth crores of rupees. Some of these properties are said to be in Mumbai's Worli sea area.
Enforcement Directorate has asked the BMC to submit important details related to gangster's properties in the city.
ED was apprised that Ibrahim's accountant Ikbal Mirchi has transferred over 5,000 crore Rupees outside India via Hawala. As per sources, out of 5,000 crore, 2500 crores were made by selling Dawood's property, 1000 crore from drugs business and 1500 crore from betting.
To investigate this illegal business run by Dawood, Enforcement Directorate is reportedly planning to team up with foreign investigation agencies, namely England, Cyprus, Morocco, and Spain .
Dawood Ibrahim, the mastermind of 1993 Mumbai terror attacks, is currently living in Pakistan as per the information given by Home Minister Rajnath Singh in the Lok Sabha. After the parliament session came to an end, the government has ordered the agencies to keep a strict vigil on Dawood's properties.
The Indian agency is currently targeting the lawyers as well as all the people who helped Dawood in buying properties.  As soon as the concrete information on the matter comes up, the Enforcement Directorate will move towards seizing the gangster's property.
Here is the list of properties that are registered in the name of Ikbal Mirchi and his relatives. These properties are on the hit-list of Enforcement Directorate:
1. Hotel on Juhu Tara Road in Santacruz West
2. 2 flats on Juhu Tara Road in Santacruz West
3. 2 shops on LT Marg
4. Property in three buildings on Dr. AB road in Worli
5. Property in Taradev's Arun Chambers
6. Property in Agripada's 42 Morland
7. Flat in Cooperative Societies of Andheri East
8. Propetry on Kadel road of Mahim
9. Property near Mama Haji Ali Dargah in Worli
10. Agricultural land in Kanajra village of panchagani
11.  4 acre land in javali
12. Trading Companies and Mansions