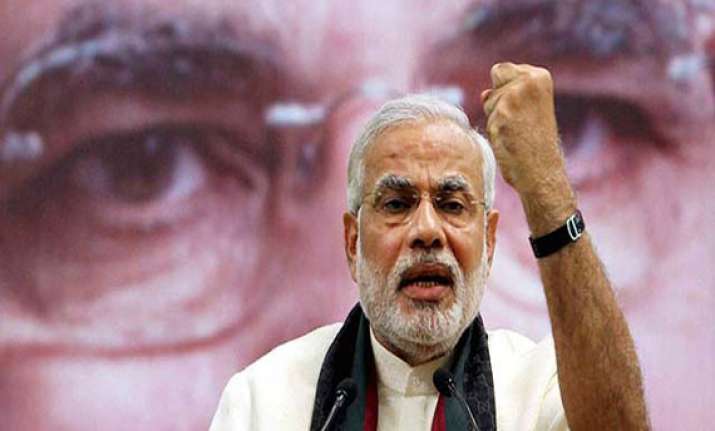 Ahmedabad: After resigning as chief minister of Gujarat, Prime Minister designate Narendra Modi donated Rs 21 lakh for the benefit of daughters of drivers and peons working for the Gujarat state government.
According to an official press release issued by the Gujarat state information department, Modi donated his savings of Rs 21 lakh to set up a corpus fund for daughters of drivers and peons who serve the Gujarat government.
Before leaving for Delhi, Modi hoped that the Gujarat state government would use the fund for the benefit of these
girls.
The corpus fund, started with Modi's Rs 21 lakh would be handled by the present Gujarat chief minister and principal secretary, who would form a foundation to collect more funds from the public and widen its scope in future.
Earlier, Modi had raised Rs 89.96 crore by selling all gifts he recieved when he was the chief minister of Gujarat and the money was used for educating girls in the state, the release said.