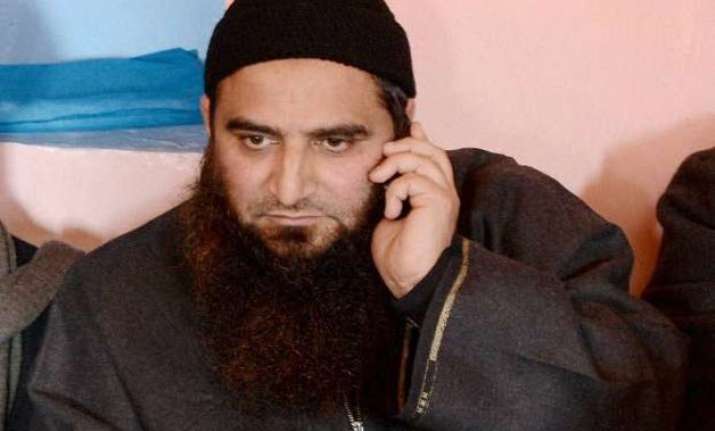 Srinagar: Officials lodged an FIR at Budgam police station against Hurriyat leader Syed Ali Shah Geelani, Masarat Alam, Bashir Ahmad Bhat alias Peer Saifullah and other separatist leaders for their "provocative activities" and for hoisting the Pakistani flag at a public rally in the outskirts of Srinagar city.
The FIR was filed under the provisions of the Unlawful Activities Prevention Act and RPC. According to reports, after the incident the Centre directed the Jammu and Kashmir government to re-arrest Masarat Alam.
Also Read: Pakistani flags waved, anti-India slogans raised in the rally of Geelani, Masarat Alam
Pakistani flags were waved and anti-India slogans were raised in Kashmir  on Wednesday  in a rally organised by separatist leader Syed Ali Shah Geelani who arrived in Srinagar today from Delhi and was received by his supporters. The crowd turned into a rally later.
During the procession that lasted for several hours, anti-India and pro-Pakistan slogans were raised. Geelani later addressed the crowd and condemned the recent encounter in Tral where an alleged militant was killed by security forces.