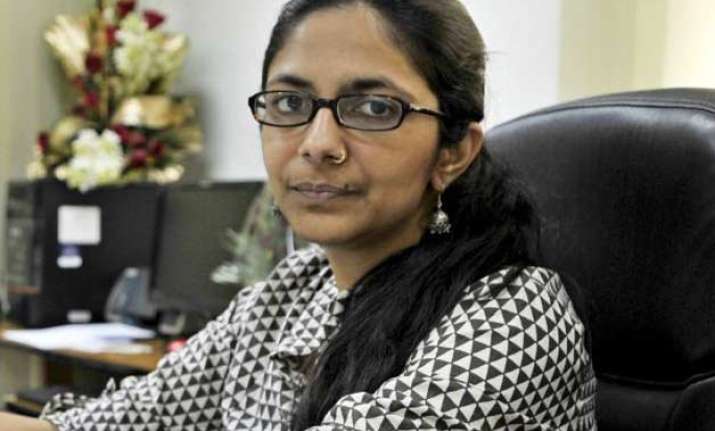 New Delhi: The Delhi Commission for Women (DCW) has made nine recommendations to the state and central government since Swati Maliwal took over as the Chairperson three months ago, whereas the number stood at just one during the eight-year tenure of Barkha Shukla Singh, revealed an RTI reply.
According to the reply received in query made under RTI, since Maliwal took over as the chief on July 17, the DCW has made recommendations to Delhi State Aids Control Society (DSACS) and Union Health Ministry over scarcity of condoms in GB road and finding alternative procurement to plug gap of supply of condoms.
Besides, recommendations were made for implementation of the Delhi Victim Compensation, regarding notification of Local Complaints Committee in Delhi under Sexual Harassment of Women at Work Place Act, 2013 and to improve the conditions of Nari Niketan and Short Stay Homes among others.
The Commission had also written to the Prime Minister recently regarding improper current usage of Nirbhaya fund and recommended to use the fund efficiently and effectively.
However, Singh, appointed during the Congress regime, during her tenure made only one recommendation on providing toilet facilities and drinking water facilities in slum areas in Delhi for women in 2008-09, the RTI reply said.
Also, the Commission under the leadership of Maliwal visited and inspected 19 sites which includes visit to GB road brothels, overnight visit and stay in Naari Niketan and Short Stay Home to process the files of the girls who can be immediately restored, meeting with four acid attack victim, visit to Nand Nagri to meet Shahnawaz's family, visit to AIIMS to meet the Okhla Rape victim etc.
While, as per the record available in Annual Reports of the commission, Singh during her tenure of eight years conducted six site visits or inspections.
Apart from that, the RTI reply stated that Maliwal in her almost three-month stint as DCW chief has pursued 147 cases registered with the commission while other members Sarika Chaudhary, Promila Gupta and Farheen Mallick pursued 615, 426 and 488 cases in two months.
Singh, whereas, pursued only one case in eight years while other former members like Sudha Tokas pursued 1815 cases and Juhi Khan pursued 1430 cases, both in three years.