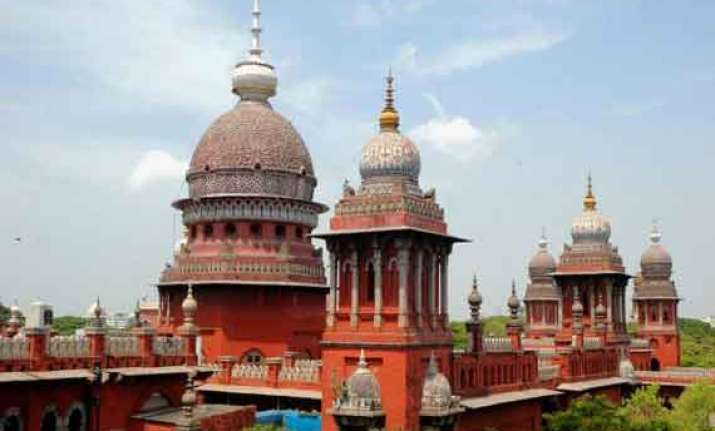 Chennai: Madras High Court yesterday directed the Tamil Nadu government to take immediate steps to consider rechristening the "Lady Willington College" here after Ma.Ve.  Singaravelar, a freedom fighter viewed as the father of labour movement in the country.
First bench comprising Justice R K Agrawal and Justice M Sathyanarayanan directed that such exercise shall be completed within 12 weeks, taking into consideration the important role played by him in freedom and labour movements.  
The college building off Marina Beach was a property of Singaravelar. Then, Governor in the British Raj Lord Willington took possession of it by force and it was named after his wife. A school was started in the name of his wife in December 12, 1922 which later become a college.  
Passing the order on a PIL by advocate A Gowdhaman, the court directed Secretary, Tamizh Development and Information (Memorials) Department, to take steps to renovate the memorials of Singaravelar's forefathers, located inside the college complex, preferably within six months.  
The bench also gave a direction to the department to take steps to construct a memorial for Singaravelar and a library in terms of the July 12 government order.  
Singaravelar, who was born in 1860 into an affluent family, started a number of Trade Unions and was the first person to celebrate May Day in 1923. He had participated in the Freedom Movement and strengthened the hands of Mahatma Gandhi by joining the Non-cooperation Movement.  
The bench, after scrutiny and perusal of voluminous documents filed by the petitioner, said the premises, in which Lady Willington College was located, originally belonged to Singaravelar and his brother.