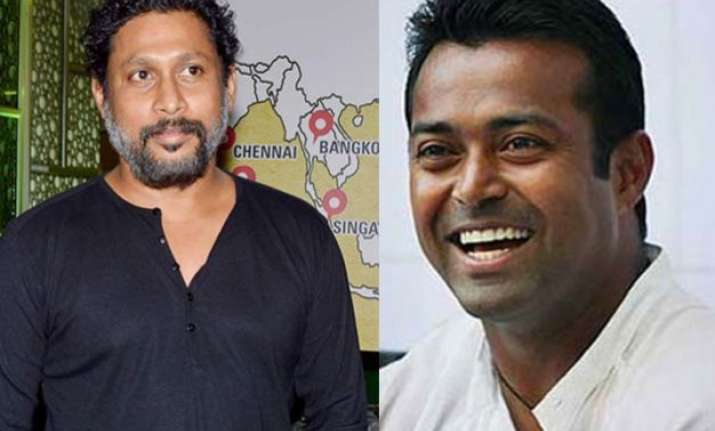 Kolkata:  Tennis star Leander Paes, former Army chief General (retd) Shankar Roychowdhury and industrialist Sanjeev Goenka were amongst those awarded Banga Bibhushan, West Bengal government's highest honour, today. 
Bollywood director Shoojit Sircar, whose latest 'Piku' has hit the right chord with audiences, was honoured with Banga Bhushan, the second highest award.
At a function here, Chief Minister Mamata Banerjee felicitated 20 stalwarts of their fields with Banga Bibhushan award, including industrialist S B Ganguli.  
Ex-footballer Syed Naeemuddin, singers Kabir Suman, Girija Devi and Abdul Rashid Khan were also felicitated.  
Posthumous Banga Bibhushan Samman was awarded to Bangladeshi Nazrul Geeti singer Firoja Begum.  
In the Banga Bhushan category, the recipients were instrumentalist Tejendra Narayan Majumdar, Bengali film actor and party MP Dev, body builder Tushar Shil, cricketers Manoj Tewari and Laxmiratan Shukla, chess player Surya Sekhar Ganguly, singer Kartik Das Baul and filmmaker Koushik Ganguly.  
Physicians Dr Tridib Banerjee, Dr Subrata Maitra, poet Subodh Sarkar, Manohar Aich and Ramapada Chowdhury were also awarded.
Among organisations, Al Ameen Mission, Bharat Sevashram Sangha and Ramakrishna Mission were also honoured for their services to the society.
The Chief Minister said this was the fourth year they were giving away the awards.