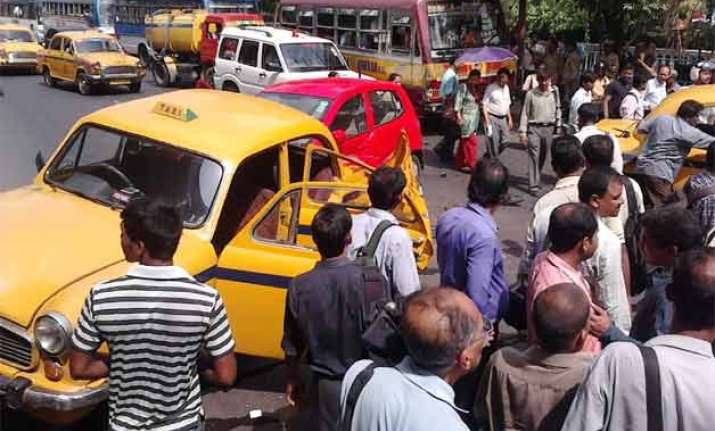 New Delhi: On Friday morning, Afsa Khatoon, a mother of four, was run over by a speeding school bus and then left unattended for 25 minutes in one of the busiest localities of Kolkata.
As per the CCTV footage people took cellphone photographs of her and walked way. It was beyond help by the time she was taken to hospital.
One flank of AJC Road was then packed with vehicles bringing students to two of Kolkata's most reputable schools. On the other flank, buses carrying passengers to Sealdah and the IT hub of Salt Lake jostled for space. Yet, no one stopped to help an injured woman.
The 28 year old dropped off her daughters Haasha and Aksha at Pratt Memorial School and was returning home when an "over-speeding" private school bus ran her over while trying to overtake a public bus from the wrong lane on the flank linking Mullickbazar to Moulali.
She lay bleeding on the road in front of St John's Church at AJC Bose Road-Ripon Street crossing for about 25 minutes in rush hour. What makes it even more shocking is, people went about normally all around her.
Some neighbours were the first to arrive and took her to Chittaranjan National Medical College. When Park Street police started investigating the case, there was more shock in store. The cops could not find a single witness who saw the accident although a ration shop is only five metres away and had a long queue then.
CCTV footage shows Afsa was conscious all the while, which means help at the right moment would have made all the difference.
In the evening, police detained the school bus helper but the driver is absconding. The bus is yet to be traced. Traffic police suspect the bus registration number is fake since a tractor in Burdwan has the same number.