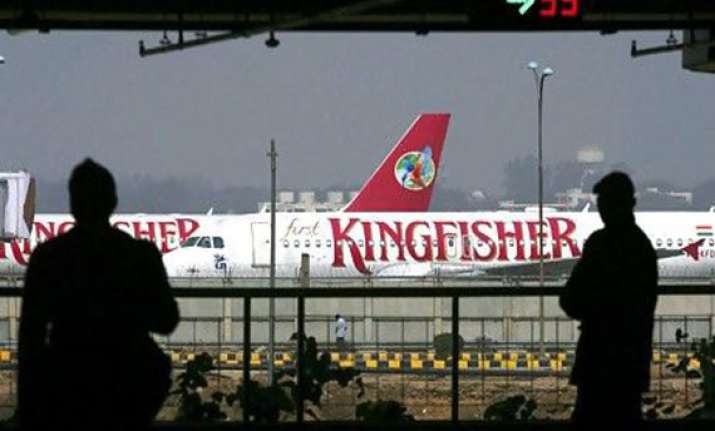 Mumbai, Dec 11 : Kingfisher Airlines today said it is in discussions with several investors for equity partnership, including Gulf-based Etihad Airways, but denied any deal with any of them, even as it lost five more aircraft due to non- payment of lease rentals and tax dues.
"We would like to clarify that the company is in discussions with various investors, including Etihad Airways, for equity investments," Kingfisher said in a filing to BSE.
"However, no agreement has been reached either with Etihad or any other airline and the matters are merely at negotiation stages," the statement said.
The company has been attempting to raise much-needed capital over the last two years, pursuant to shareholders' resolutions approving the same and duly reported to the stock exchanges, it said, adding that it has been widely reported in the media.
A section of the media today said the Vijay Mallya-owned carrier is all set to sign a deal with Etihad to sell 48 per cent stake for Rs 3,000 crore.
Reacting to the news, the market lapped up Kingfisher stock that closed on the BSE at Rs 15.67, up 5 per cent - the maximum it can move in a day as per the exchange norms.
Kingfisher has a market capitalisation of Rs 1,267.23 crore as of today.
Meanwhile, amidst reports of a revival plan before the month-end, the airlines' troubles compounded further with a US-based leasing company taking back four of its aircraft following non-payment of lease rentals.
Besides, the service tax department confiscated an ATR plane from the carrier for defaulting on tax dues.
Neither Kingfisher nor the lessor - International Lease Finance Corporation (ILFC) - offered any comment.
"One more lessor, International Lease Finance Corporation has taken back four Airbus planes from Kingfisher following non-payment of lease rentals," sources said, adding that the aircraft are now parked at the Mumbai airport.
According to the sources, Kingfisher has six Airbus planes leased from ILFC in its fleet of 42 aircraft.
ILFC did not comment on the issue. "At this time we are not offering any comment on Kingfisher," an ILFC spokesperson said in an email response from the company headquarters in Los Angeles.
It could not be ascertained as to how much was the amount pending for payment to ILFC.
Kingfisher spokesperson too responded in a similar manner saying it does not comment on its relationship with vendors.
However, the Service Tax Department confirmed today that it had confiscated an ATR plane from the carrier for defaulting on tax dues running into Rs 63 crore.
The airline owes Rs 190 crore in service tax dues of which the airline has contested the department's claim for Rs 127 crore in arrears.
The developments come amid reports that Kingfisher is working on a revival plan to be presented to the aviation authorities by the end of this month.
Coupled with tax arrears and vendor dues, the airline has over Rs 10,000 crore in accumulated losses, besides Rs 7,000 crore it owes to 17 banks, which the company has not serviced since January.