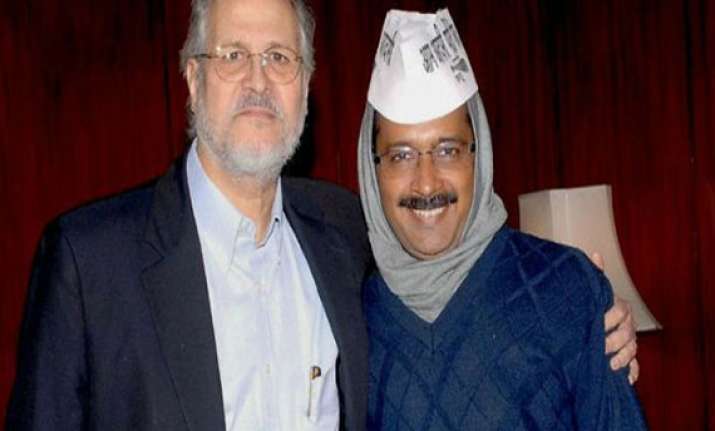 New Delhi: Aam Aadmi Party leader Arvind Kejriwal today called on Lt Governor Najeeb Jung amid demand by a section of AAP MLAs to explore the possibility of formation of government again by the party with support of Congress.
Hours after Kejriwal's meeting with Jung, Congress, however, ruled out extending support to AAP again if it tries to return to power and said it would prefer fresh polls.  Sources said the issue of formation of a government figured in the meeting between Kejriwal and Jung.
Senior AAP leader Manish Sisodia, who was present in the nearly half-an-hour meeting with Jung, described it as a "courtesy call". Another party leader Sanjay Singh said, "The meeting was planned sometime back but could not take place earlier."
Following AAP's dismal performance, some of its MLAs last week had mooted a proposal for the party to once again form government in Delhi, with support from either BJP or Congress.