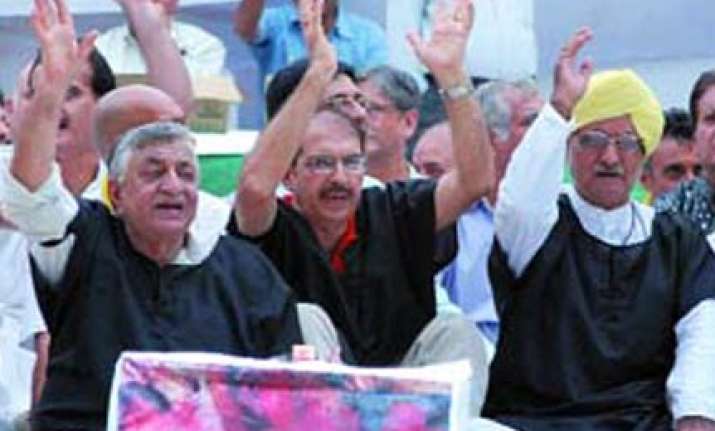 Washington, Nov 6: Kashmiri Pandits in the US have appealed to President Barack Obama to take up their cause and the need to protect their fundamental rights in the Valley during his meetings with top Indian leadership.
Preservation and protection of fundamental rights of economic, social, religious and political freedom in their homeland Kashmir alone will guarantee the preservation of Kashmiri Pandit culture and community, the Indo-American Kashmiri Forum (IAKF) said in a statement here.
It also welcomed and supported Senator Sherrod Brown's contention that Kashmiri Pandit culture is at the verge of extinction and can prosper only in its native land of Kashmir Valley.
Brown had recently raised the issue of Kashmiri Pandits with Obama, who is arriving in India today on a three-day visit.
IAKF agrees with Senator Brown's position that "it is imperative that the minority community of Kashmiri Pandits be included in any regional dialouge concerning the future of Jammu and Kashmir," it said.
"IAKF wishes to remind the Government of India and President Obama that the plight of Kashmiri Pandits, who were forced to flee from Kashmir during the armed insurgency two decades back, remains unchanged with no economic, religious, social and political rights in their native land of Kashmir," the statement said. PTI