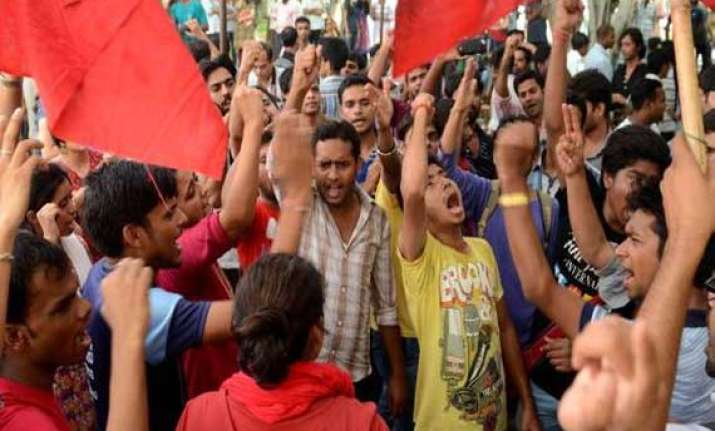 New Delhi: BJP's prime ministerial candidate Narendra Modi is going to face another protest as JNU Student's Union is planning to visit Varanasi and start a campaign against him. JNUSU is following its traditions as they make "alternative democratic voices".
The JNUSU team will leave Delhi on April 28 and reach Varanasi on April 29.
"Probably for the first time in our electoral history, the country is witnessing an unprecedented propaganda blitz where every hoarding, every newspaper, every website is screaming "Modi".
This is giving an impression that a 'mass hypnosis' has overtaken the whole country. It is our duty to stand against this manufactured 'consensus'.

That is why JNUSU has given a call to go to Varanasi and campaign against Mr. Modi," says JNUSU president Akbar Chawdhary.