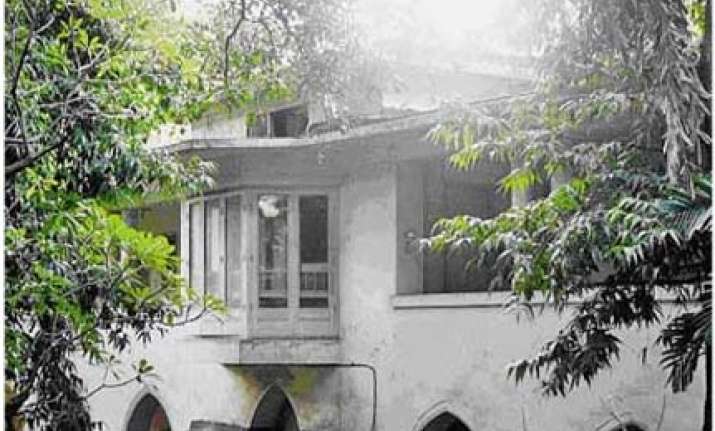 MUMBAI: The Bombay HC on Monday finally admitted a petition filed by Dina Wadia, daughter of Mohammad Ali Jinnah, staking claim as the "only daughter and sole heir" to her father's palatial multi-million dollar bungalow in Malabar Hills.
The 91-year-old daughter of Pakistan's creator lives in the US and had moved high court three years ago with her "controversial" demand. She has challenged a 60-year-old notification of the Indian government that defined Jinnah House, spread over a 2.5-acre plot, as "evacuee property" and made it state property. While the government says Jinnah willed his house to his sister Fatima on May 30, 1939, Dina and her lawyers have been denying the existence of any such valid will.
In what has turned into a three-way fight, the HC also admitted a petition filed by Jinnah's grandnephew Mohammed Ebrahim and his son staking an independent claim to the house that Jinnah re-built. Their counsel Yusuf Muchala explained that, under Muslim Law, they were the legal heirs of Fatima Jinnah and hence entitled to the property.
A bench of Justices D K Deshmukh and N D Deshpande, after admitting the petitions, posted the matter for final hearing on September 23. The judges allowed the central government to carry out restoration work on the mansion but "without making structural changes".
The government will, however, have to give four weeks' advance notice to Dina Wadia if it wishes to use and occupy the property so that she can challenge it. The court said, "The final use of the bungalow would be subject to the outcome of the petition." Solicitor-general Gopal Subramaniam, representing the centre, said the government wanted to use Jinnah House after restoration. The government in recent years decided to use the heritage property as a South Asia Centre for Art and Culture.
Before hearing Dina's lawyers for 90 minutes on Monday the judges asked, "Why the delay?" Senior counsel Navroz Seervai and solicitor Srikant Doijode, representing Jinnah's daughter, took the court through the events that led to the present court battle.
"The challenge is to a notification issued in 1949 by a custodian stating that the property was vested in him under the Evacuee Properties Act of 1949. The notice was on the ground that property belonged to Jinnah's sister Fatima, an evacuee," said Seervai. "The notification is not found in the official gazette.
That petition was however withdrawn since the government had not accepted that Dina Wadia was Jinnah's sole heir and she was told to file a suit."