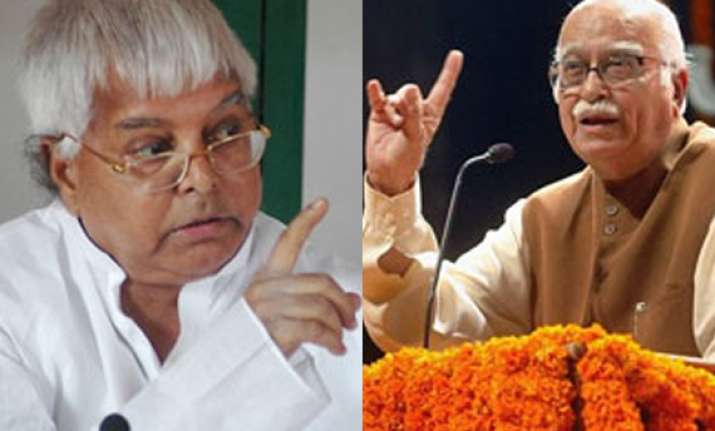 Patna, Oct 11: An exasperated looking RJD supremo Lalu Prasad on Tuesday lashed out at L K Advani's rath yatra saying it was a "farewell yatra" and the 'rath' has been decorated for the purpose.
 
Speaking to mediapersons here, Lalu Prasad  asked: "What's the difference between Advani and Modi? Do you find any difference? They will do whatever Nagpur (RSS headquarters) tells them to do. This is their game."

I will be keeping a watch on the yatra, who's coming and who's not coming, and then I will destroy all this 'pakhand' (drama), said Lalu Prasad.

Advani is making an excuse of so-called corruption to bring out his yatra, said the RJD leader.

'It is Nitish Kumar, sitting in RSS lap, who gave the green signal to Advani's yatra, wasting crores of public exchequer money on decorations for the yatra.
 
'This is the same Nitish Kumar who is famous for his double standards. Nobody has forgotten him hugging Narendra Modi in Ludhiana. The countdown for his fall has begun', said Lalu Prasad, even as Advani's rath entered his constituency, Chhapra.