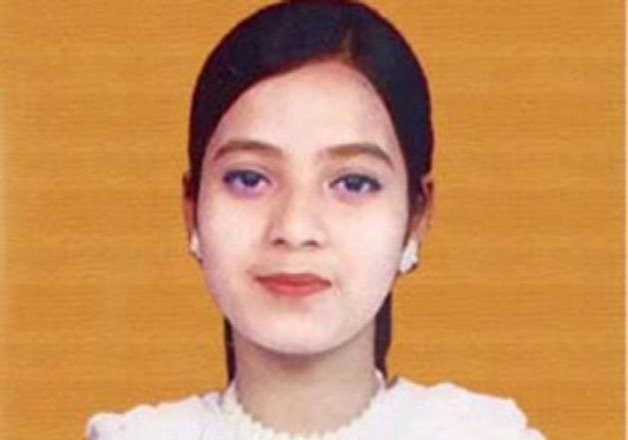 Ahmedabad: DSP N K Amin, the only accused left in jail in the 2004 Ishrat Jahan fake encounter case, was today granted bail by a special CBI court on grounds of worsening health and parity with co-accused.  
"The bail plea is allowed on personal and surety bonds of Rs two lakh each," special CBI court judge K R Upadhyay said while granting relief to Amin, who is suffering from prostrate cancer.
The CBI court allowed his bail application on medical grounds as he is suffering from prostate cancer and also on parity with co-accused, IPS officers D G Vanzara and P P Pandey, who were granted bail in the case in February.  The court has also accepted the defence argument that it may take a long time for commencement of trial in the case.
The special CBI court has also ordered Amin to submit his passport and not leave India without prior permission.  The court also imposed a condition that Amin will not make any attempt which can hamper the investigation and will also not try to influence any witness associated with the case.
Amin has to appear before the CBI court on every Thursday and he has to remain present during the trial, the court order said.
Amin was the Deputy Superintendent of Police in special branch when the encounter took place on June 15, 2004 in the city outskirts.
Mumbra-based 19-year-old college girl Ishrat Jahan, her friend Pranesh Pillai alias Javed Sheikh along with two suspected Pakistani persons Amjad Ali Rana and Zeeshan Johar were gunned down by the city crime branch officials. 
The crime branch had then claimed that the four were Lashkar-E Taiyaba (LeT) operatives and had landed in Gujarat to kill then Chief Minister Narendra Modi.  According to CBI chargesheet in 2012, it was a fake encounter orchestrated jointly by Gujarat Police and Intelligence Bureau.
As many as seven Gujarat police personnel were named in the CBI charge sheet—G L Singhal, P P Pandey, D G Vanzara, N K Amin, Tarun Barot, Anaju Chaudhari and J G Parmar—for murder, criminal conspiracy and confinement of the four persons.
Singhal, Barot, Chaudhari and Parmar secured default bail in the case as the probe agency could not file charge sheet in the stipulated time period of 90 days after their arrest.
Pandey and Vanzara were given regular bail in February.
During the arguments, CBI had opposed the bail plea and said that he had played an active role in the fake encounter than Pandey and Vanzara.
Amin had on February 16 moved his bail plea on the grounds of parity with other accused and also cited his deteriorating health condition.
Advocate Dinesh Tiwari for Amin has submitted before the CBI court that co-accused Vanzara had conspired the killings, seeking bail on the ground of parity with him.  Amin is suffering from cancer and he should be released to take proper treatment, Tiwari said.  
As per the charge sheet, Amin had fired five bullets at Ishrat and three others. On this, Tiwari said the FSL report had contradicted the probe agency's claim.  Amin, who is also an accused in 2005 Sohrabuddin Sheikh fake encounter case, was granted bail by Special Mumbai court in the case in March 2013.