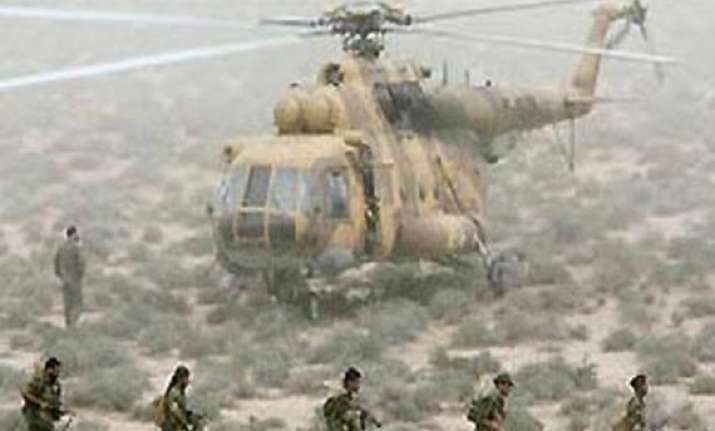 Bikaner (Rajasthan): As part of their counter-terrorism war games, armies of India and Russia today deployed their attack choppers and tanks here and captured a notional terrorist strong-point in a South Sudan-like scenario.
As part of the drill 'Exercise Gangneva' (name derived from River Ganges and River Neva of Russia) troops of India and Russia captured a notional rebel strong point by fire assault of attack helicopters and tanks.  
Commenting on the war drills, 10 Corps Commander Lt Gen NS Ghei said, "For the first time we have integrated both the troops together. The Russian tanks operated under Indian commander and vice versa. This has been a good improvement."
The joint military drill INDRA 2013 has already witnessed Exercise Vindhural (derived from Vindhya mountains of India and Ural mountains of Russia) where troops of both the nations were engaged in combat shooting, clearing villages and capturing the assumed rebels.
Terming the war drills with Russian troops as a success, the Corps Commander said, "The armoured and mechanised infantry of the army is good and our training standards are excellent. The joint exercise was done under tough circumstances. The firings were accurate despite that. We have full faith on the mechanised divisions."