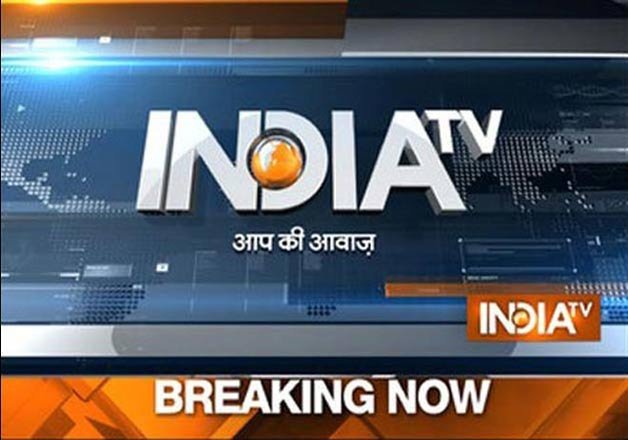 National News
Jat Quota stir: 150 trains cancelled, Army conducts flag march
Reservation protests turned violent as nine Delhi-bound trains have been cancelled as a result of the Jat reservation agitation. Read More
Look-out notice issued for 3 'JNU students' over Afzal Guru event
New Delhi:  The Delhi police on Friday issued a look out circular (LOC) against three JNU students who are suspected to be a part of the he controversial event at JNU on February 9, in which anti-India slogans were allegedly raised. Read More
Uproar over 'beef biryani' being served at AMU  
Aligarh: The Aligarh Muslim University which has been battling to preserve its character as a minority institution now finds itself in another controversy this time over beef.
India, Nepal sign 9 pacts; PM Oli says India visit is to clear misunderstandings
New Delhi: Prime Minister Narendra Modi met his Nepalese counterpart K.P. Sharma Oli on Saturday, the second day of the latter's six-day visit to India, during which a range of issues of mutual interest, including trade and political situation in Nepal, figured. Read More
International News
Pak's Pathankot probe team may visit India next month: Report
Islamabad: A team of Pakistani investigators is likely to visit India next month for collecting evidence on the involvement of Jaish-e-Mohammad terrorists in the :athankot terror attack, a media report said today.
Dawood Ibrahim's nephew faces 25 years in US prison for narco-terrorism
Mumbai: Underworld don Dawood Ibrahim's nephew Sohail Kaskar was held by the United States authorities in December 2015 for narco-terrorism. Read More
US to let Apple keep its hacking software in FBI's 'San Bernardino Shooting' case
Washington: The Obama administration has told a US magistrate judge it would be willing to allow Apple Inc to retain possession of and later destroy specialised software it has been ordered to design to help the FBI hack into an encrypted iPhone used by the gunman in December's mass shootings in California. Read More
Business News
M-Health app to be launched for medical emergency
Mumbai: Taking note of the various problems faced by patients and their kin who are in dire need of medical and health related services, a Kurla-based Chartered Accountant has developed 'M-Health', an Android app that caters to 12 major and other allied needs. Read More
Samsung to live stream Galaxy S7 launch event in 360-degrees
New Delhi: Samsung will launch its latest flagship smartphones, Galaxy S7 and Galaxy S7 edge, at the MWC 2016 on February 21. The company has announced that the live stream of the launch event will be in 360-degrees. It also hints on its growing focus on Virtual Reality and devices such as the Galaxy VR. Read More
US launches anti-dumping probe on tyres from India
Washington: A US investigative body has decided to go ahead with its anti-dumping investigations into a certain category of tyres imported from India and Sri Lanka that may have a damaging effect on domestic industry even as it let China off the hook.
Entertainment News
'Neerja' earns Rs 4.70 cr on first day, numbers expected to jump over weekends
New Delhi: Produced by Fox Star Hindi and Atul Kasbekar, 'Neerja' received exceptionally good reviews. A strong word of mouth lead to a higher footfall at theatres and the movie raked Rs 4.70 crores on the first day. Read More
Emraan Hashmi's First Book Is About His Son's Battle Against Cancer
Mumbai: Actor Emraan Hashmi has announced that the title of his first ever book is The Kiss of Life: How A Superhero and My Son Defeated Cancer, which chronicles his son's struggle with the dreaded disease. Read More
Katrina misses 'Jagga Jasoos' shooting
New Delhi: Actress Katrina Kaif's split with boyfriend Ranbir Kapoor seems to be taking its toll on their upcoming movie 'Jagga Jasoos'. If media reports are to be believed Katrina Kaif has not joined the shooting of the film. Read More
Sports News
McCullum blasts fastest Test century in his farewell match
Christchurch: New Zealand captain Brendon McCullum set a new world record by hitting the fastest Test century off just 54 deliveries against Australia in the second Test here in Christchurch. Read More
India has a very balanced team for World T20: MS Dhoni
New Delhi: India's limited overs skipper Mahendra Singh Dhoni believes he has a very balanced 15-member squad for the upcoming Asia Cup and the all-important World Twenty20. Read More
Shikhar Dhawan bats for hoisting tricolour in universities
New Delhi: Indian cricketer Shikhar Dhawan on Friday batted for the union government's decision that the tricolour should be hoisted in all central university campuses. Read More