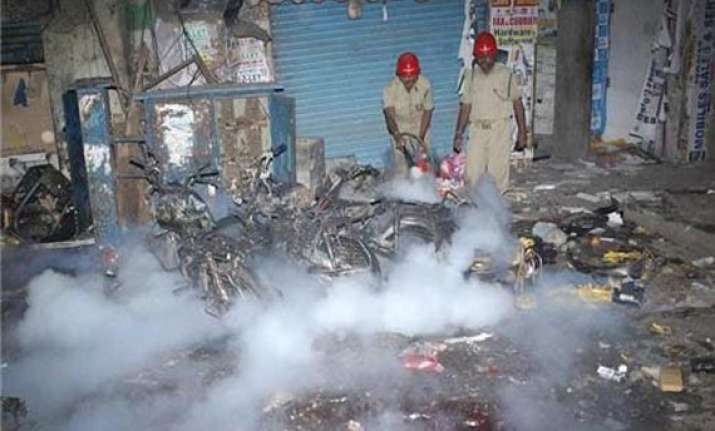 Hyderabad: A local court yesterday posted for today the framing of charges against four accused in the August 2007 twin bomb blasts here that killed 42 people. 
Anique Shafiq Syed, Mohammed Sadiq, Akbar Ismail Choudhary and Ansar Ahmed Badhsah Sheikh—all alleged Indian Mujahideen operatives—were produced in the metropolitan sessions judge's court.
After hearing the arguments of prosecution and defence over framing of charges against them, the court posted the matter for today.
The IM men are among those arrested by Maharashtra Anti-Terrorism Squad in October 2008 and later taken into custody by Gujarat Police for questioning in connection with the serial explosions in Ahmedabad in July that year.  
Andhra Pradesh Police filed charge sheet in the twin blasts case and secured permission for their prosecution.
The near-simultaneous August 25 blasts at the popular eatery Gokul Chat killed 32 people, while 10 people died at the open air theatre at Lumbini Park, a few metres away from the State Secretariat.