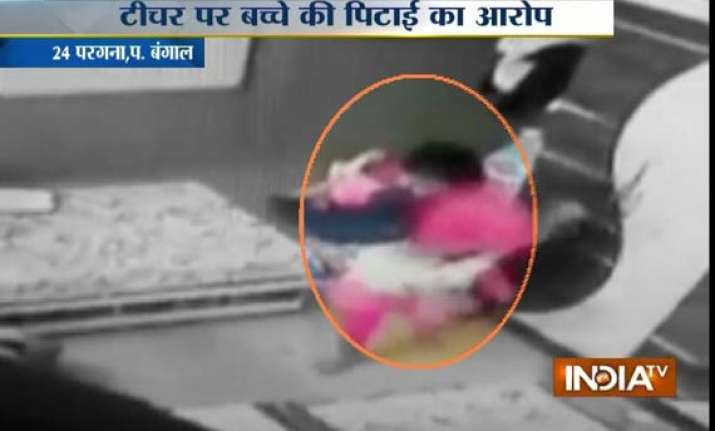 Kolkata: Home tutor Puja Singh, who was caught on camera brutally beating up a three-year-old child at a Lake Town address in the northern fringe of the city, was arrested this evening by officials of the Bidhannagar police commissionerate from the Rashbehari area in south Kolkata.  
"We have arrested Puja Singh from Rashbehari area of south Kolkata in the evening. She was alone. We have brought her to the Lake Town police station," officer-in-charge of the Lake Town police station Ashok Sen told PTI.
The incident came to light on Wednesday after a CCTV footage showed the tutor mercilessly beating and torturing the kid.
The complaint lodged by the kid's family said the tutor, who was appointed just a few days back, had apologised and requested the kid's family not to inform the police.  
But the family registered the police complaint after her husband came and threatened them not to lodge a complaint.  The incident was condemned by people cutting across political lines.
After the incident created a big furore, Singh went underground.