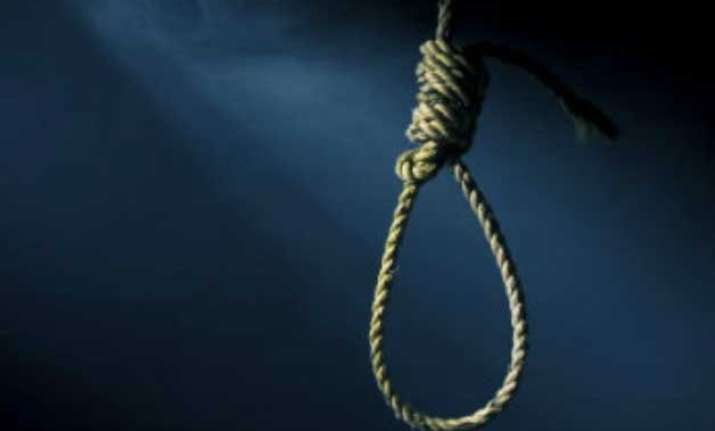 New Delhi: The Home Ministry is likely to reject Law Commission's recommendation for abolition of death penalty, maintaining that time was not ripe yet to remove it completely from the statute book keeping in mind the threat from terrorism.

Union Home Secretary Rajiv Mehrishi and other senior officials had detailed discussions on the Law Commission's report supporting abolition of death penalty except in terror-related cases.

"Discussions within the Ministry as well as with the Law Ministry are continuing and a final decision is expected to be taken this week. In all probability, the recommendation for abolition of death penalty will be rejected," a senior Home Ministry official said.

Officials are of the opinion that time has not come yet to do away with capital punishment as threat of terrorism to India continues.

In its report, the Law Commission had recommended by a majority "swift" abolition of death penalty except in terror-related cases, noting it does not serve the penological goal of deterrence any more than life imprisonment.

The recommendation by the 9-member panel was, however, not unanimous, with one full-time member and two government representatives dissenting and supporting retention of capital punishment.

Two government appointees on the law panel -- ex-officio members P K Malhotra (Law Secretary) and Sanjay Singh (Legislative Secretary) had given their dissent notes.

Besides them, Justice (Retd) Usha Mehra, a permanent member of the panel too had opposed it.

A copy of the report was also submitted to the Supreme Court by the Commission as the apex court had asked the panel to examine the issue.

In 1967, the Commission in its 35th report had supported continuation of death penalty.

Registering his dissent, Law Secretary Malhotra had said Parliament in its wisdom has prescribed death penalty only in heinous crimes.

"The need of the hour is to retain it...We have a vibrant judiciary which is respected world-over. We should have faith in the wisdom of our judges that they will exercise this power only in deserving cases for which the law is well laid down in various judgments...," he said.

Legislative Secretary Singh had maintained the panel should not recommend something which has the effect of preventing the state from making any law in the interest of the sovereignty and integrity of the country.

The Commission had said there is a need to debate as to how to bring about the "abolition of death penalty in all respects in the very near future, soonest.