Follow us on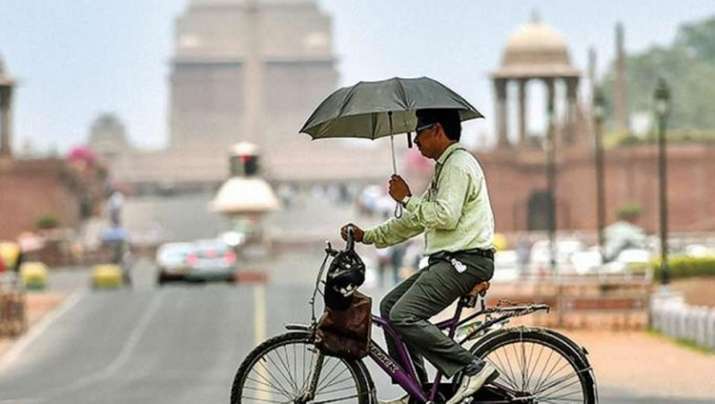 As the heatwave continues to batter states in northern India, the highest temperature this year has been recorded at 47.6 degrees Celcius in the last 2 days. However, in some relief, the heatwave will start subsiding from May 28 as easterly winds will start blowing in northern parts of the country, informed Rajendra Kumar Jenamani, head of Regional Specialised Meteorological Centre.
The weatherman said, "rain accompanied by thunderstorm will start occurring from May 29 due to easterly winds in the northern parts of India and the temperature is expected to go down to 40 degrees Celsius."
Also, the southwest monsoon is expected to arrive over Kerala coast between June 1 and June 5 and is likely to reach Mumbai between June 15 and June 20, Rajendra Kumar Jenamani said.
Earlier, the India Meteorological Department (IMD) said severe heatwave will sweep parts of Rajasthan, Delhi, Uttar Pradesh, Madhya Pradesh, and Telangana in the next five days.
"Temperatures will continue to rise in Punjab, Haryana, southern UP, Madhya Pradesh, Rajasthan, Telangana, and coastal Andhra Pradesh. In the next five days, these areas will see a heatwave or severe heatwave, with temperatures likely touching 47 degree celsius at some places," IMD Scientist Dr N. Kumar said.
ALSO READ | IMD issues 'red alert' for Delhi, Punjab, Haryana as heatwave intensifies; asks people to stay indoors
ALSO READ | Maharashtra coronavirus cases cross 50,000-mark; close to 39,000 in Mumbai alone