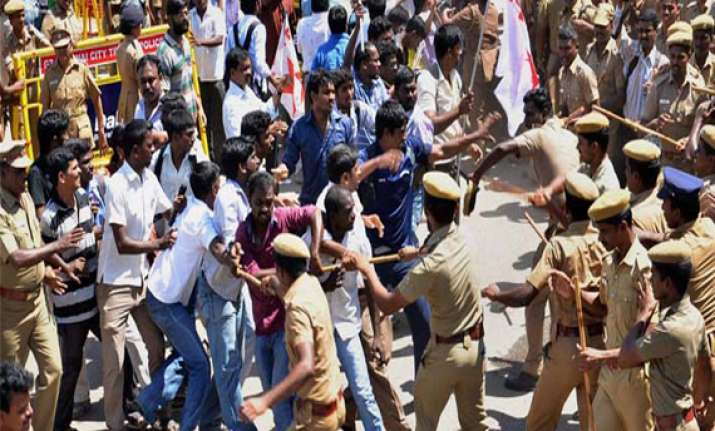 Agartala: The Agartala-Dhaka bus service and trade between India and Bangladesh came to a halt due to the opposition sponsored 60-hours general strike in the neighbouring country that had begun day before yesterday
.
Officials of the Tripura Road Transport Corporation (TRTC), which plies the 'Moitree' bus from Agartala to Dhaka thrice a week, said the service was stopped in view of the shut down 'hartal' in Bangladesh.
The officials said the 'Shyamali' bus which comes from Dhaka thrice a week also did not come yesterday.  
The hartal sponsored by the Bangladesh National Party (BNP) and its allies, demanding a caretaker government by non-political personalities to oversee the general elections there due early next year, will continue till today.
The trade between the two countries through Akhaura Land Custom Station here was also affected as workers from both sides did not turn up, Exporters Importers Association general secretary Habul Biswas said.  
"It was a well announced strike and the workers in both sides of the border did not come to work.
The system is like that if one side is affected it has an impact on the other side," he told reporters.
Truckers also knew about the strike and that was why not many trucks were stranded.