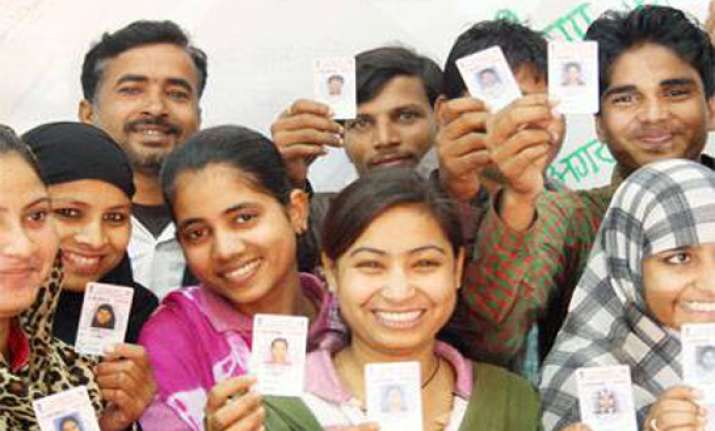 Gurgaon: Voters gave the thumbs up for polling stations here in Haryana, and for the clock-work precision with which they operated on Thursday.
Queues began forming in polling centres since almost the time they opened at 7 a.m.
In Gurgaon, long queues of voters were seen in what is called New Gurgaon, dominated by high-rise condominiums and shopping malls.
Voters reported 'very organised' facilities, with senior citizens being given preference so that they did not have to stand in queues.
One voter in Gurgaon, who showed a flight ticket, was allowed to jump the queue and vote.
Said Tishita Chopra, a housewife in Gurgaon: 'What impressed me were the excellent facilities and helpfulness of police and election personnel. Things were really working like clock-work.'
Many spoke about the look and feel of polling stations -- and the faster process.
The Election Commission had stressed on the need to maintain cleanliness at polling booths in its directive ahead of the election.
Gurgaon is one of the 10 Lok Sabha constituencies where voting took place Thursday.